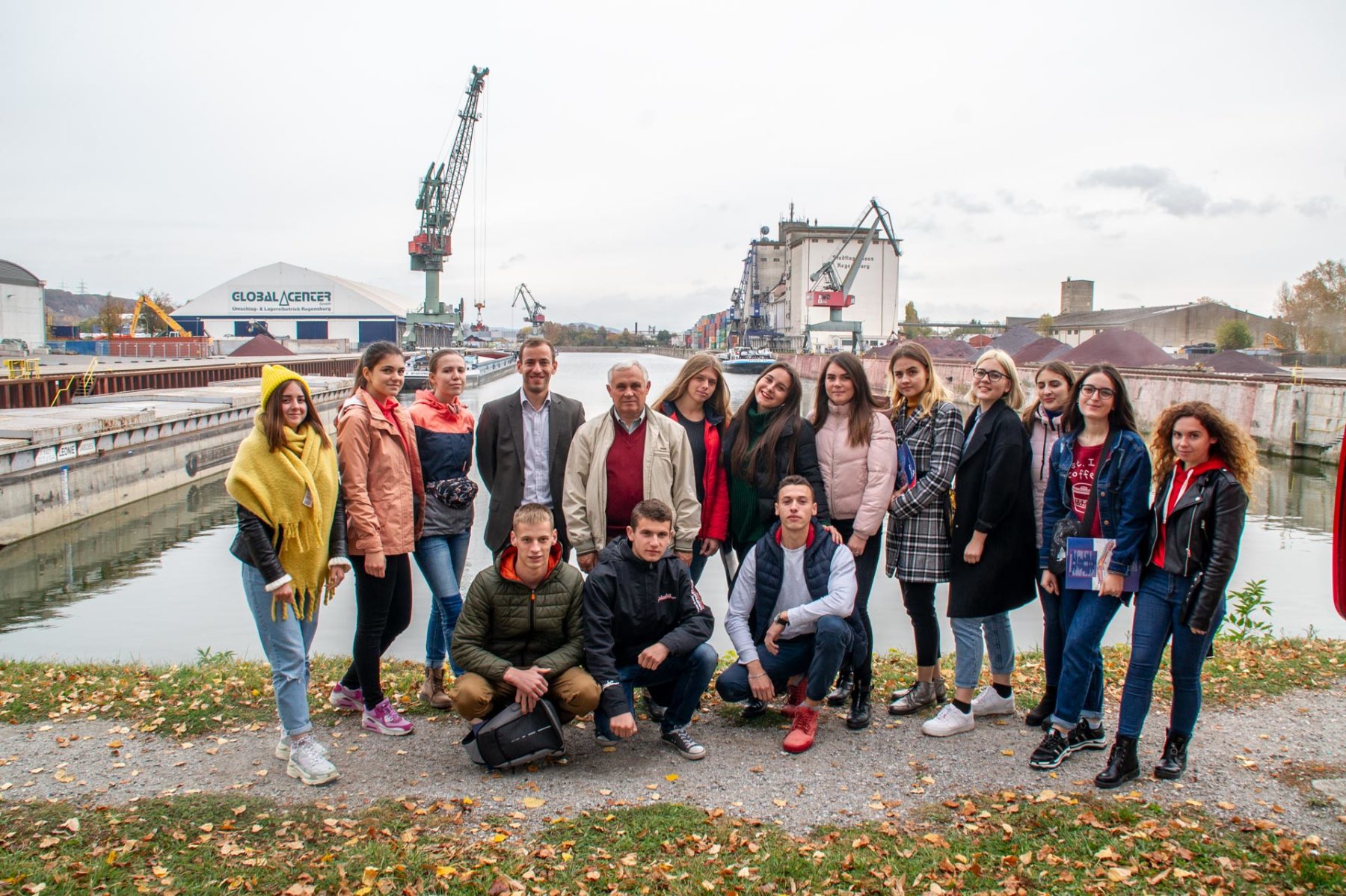 Enjoy the opportunity to get to know our locations by taking a guide tour of the port that gives you an exciting glimpse behind the scenes.
For more details on the options available and who to contact, please click the tabs for each of the locations below.
Would you like to have a look around bayernhafen Aschaffenburg to get a personal impression of our port? Then we look forward to hearing from you. From time to time, we offer guided tours for schools, university students or other interested groups.
We generally tour the main area of the port on foot. If your group brings bicycles or a bus, we will guide you around the entire port area.