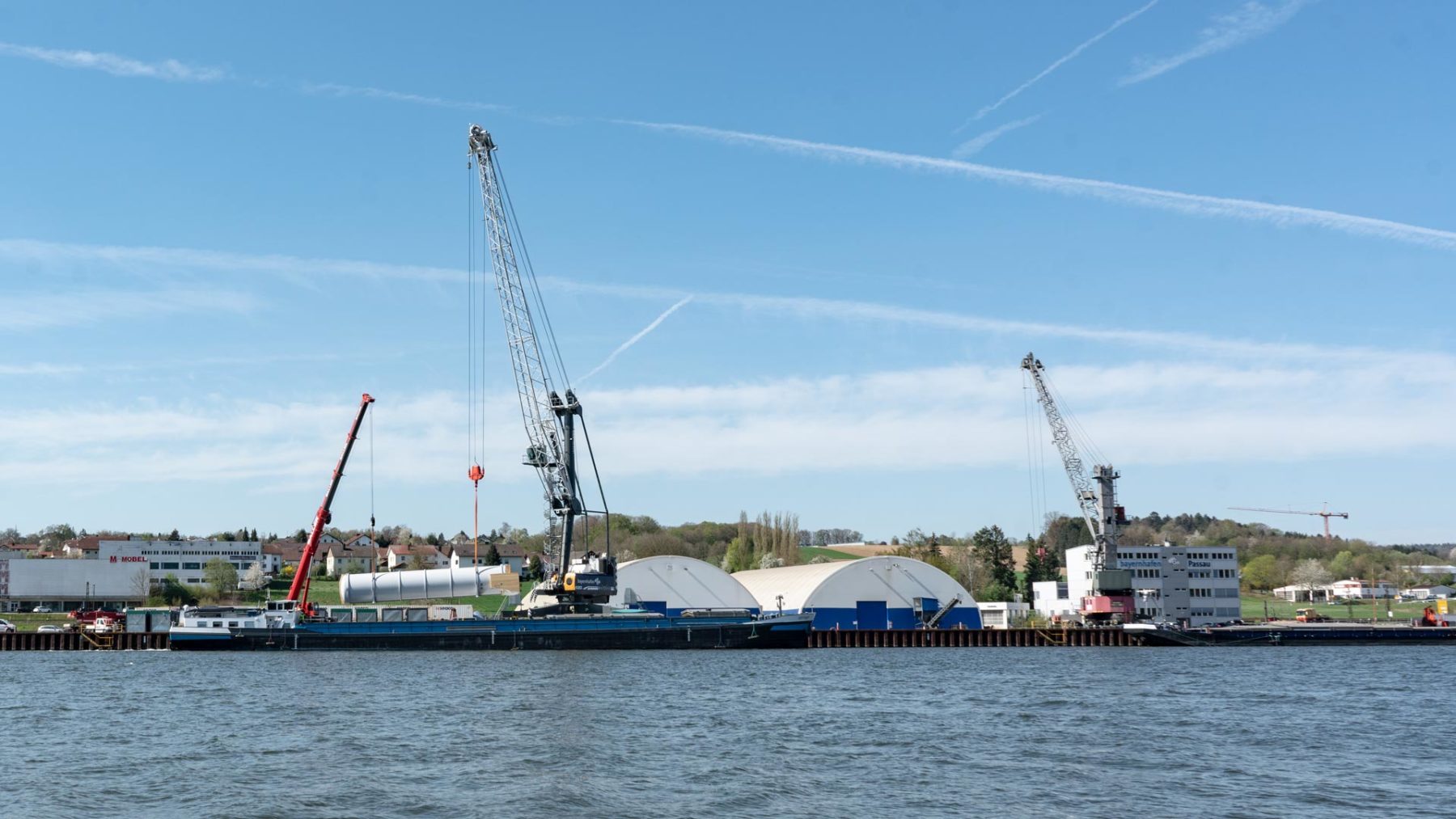 Heavy-lift cargo - one of our lightest exercises
Transfer of plant components at bayernhafen Passau
bayernhafen
     cargo transfer & logistics
Whether bulk cargo, break bulk, heavy-lift or liquid cargo, containers, semi-trailers or swap bodies - the effective transfer of goods from one mode of transport to another places high demands on technology and organisational talent. For each shipment we ensure precision, efficiency, safety and punctuality.
We use state-of-the-art technology, such as high-performance cranes and innovative handling equipment, and provide special handling facilities at our locations for oversized and heavy-lift goods. A wide range of silos, oil tanks, refrigerated stores and modern warehouses are available at our sites to tailor to the storage requirements for all manner of goods.
In Aschaffenburg, we move goods of all kinds: In our handling facilities, we transfer mostly raw materials and bulk goods such as mineral oils, construction materials, cellulose, coal, steel and chemical intermediates. In dispatch, we concentrate on high-value industrial products, consumer/industrial timber, and recycling materials such as steel/scrap metals, paper and plastic. As a high-performance logistics company, this enables us to offer industrial and trading companies in the Bavarian Lower Main region access to global transport chains.
State-of-the-art technology is at your disposal for your cargo transfer operations. Our handling facilities ensure efficient, on-time handling of bulk goods, containers, groupage freight and heavy-lift goods. Pumping facilities and storage tanks ensure the supply of mineral oil and other liquid goods to the region. If you need to transfer exceptionally heavy and bulky goods, we handle this assignment at our dedicated cargo-transfer facilities.
Whether transport, storage, picking, processing, procuring, recycling or distributing, we work closely with the companies operating from our port to meet the demands you expect from high-performance logistics.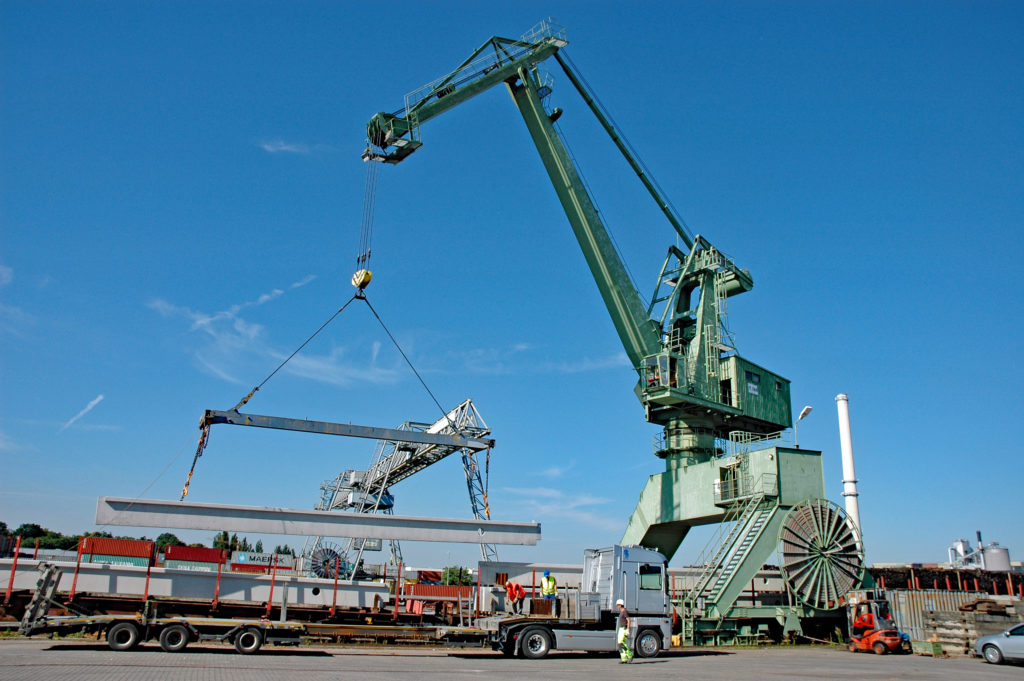 Would you like to find out more about our services or register your cargo transfer?
We would be happy to provide you with an individual offer.
We look forward to hearing from you!
Handling facilities
Our trimodal infra-/superstructure delivers a wide range of efficient cargo-handling solutions to meet the specific requirements of a diverse mix of goods, from bulk goods to break bulk, from heavy lift to containers.
Heavy-lift handling
bayernhafen Aschaffenburg provides excellent conditions for handling bulky, overlength and ultra-heavy-lift cargo.
At two handling facilities on quay 4 and quay 6, truck-mounted cranes cab be deployed to handle heavy-lift loads up to 300 tonnes. Our heavy-lift transfer track in Stockstadter Weg can also handle loads of up to 300 tonnes.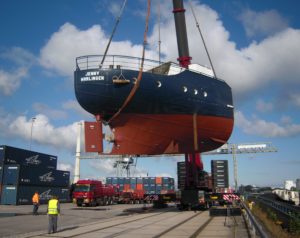 Storage capacity
Our port provides suitably furnished/equipped capacity for the storage of bulk goods, groupage, liquids and heavy-lift cargo as well as combined transport unit loads. With numerous silos, oil tanks, container depots and technical facilities, we and the companies operating from our port are specialised in all manner of transportation storage.
Order picking and packaging, processing, recycling and finishing round off the range of comprehensive services and activities we offer.