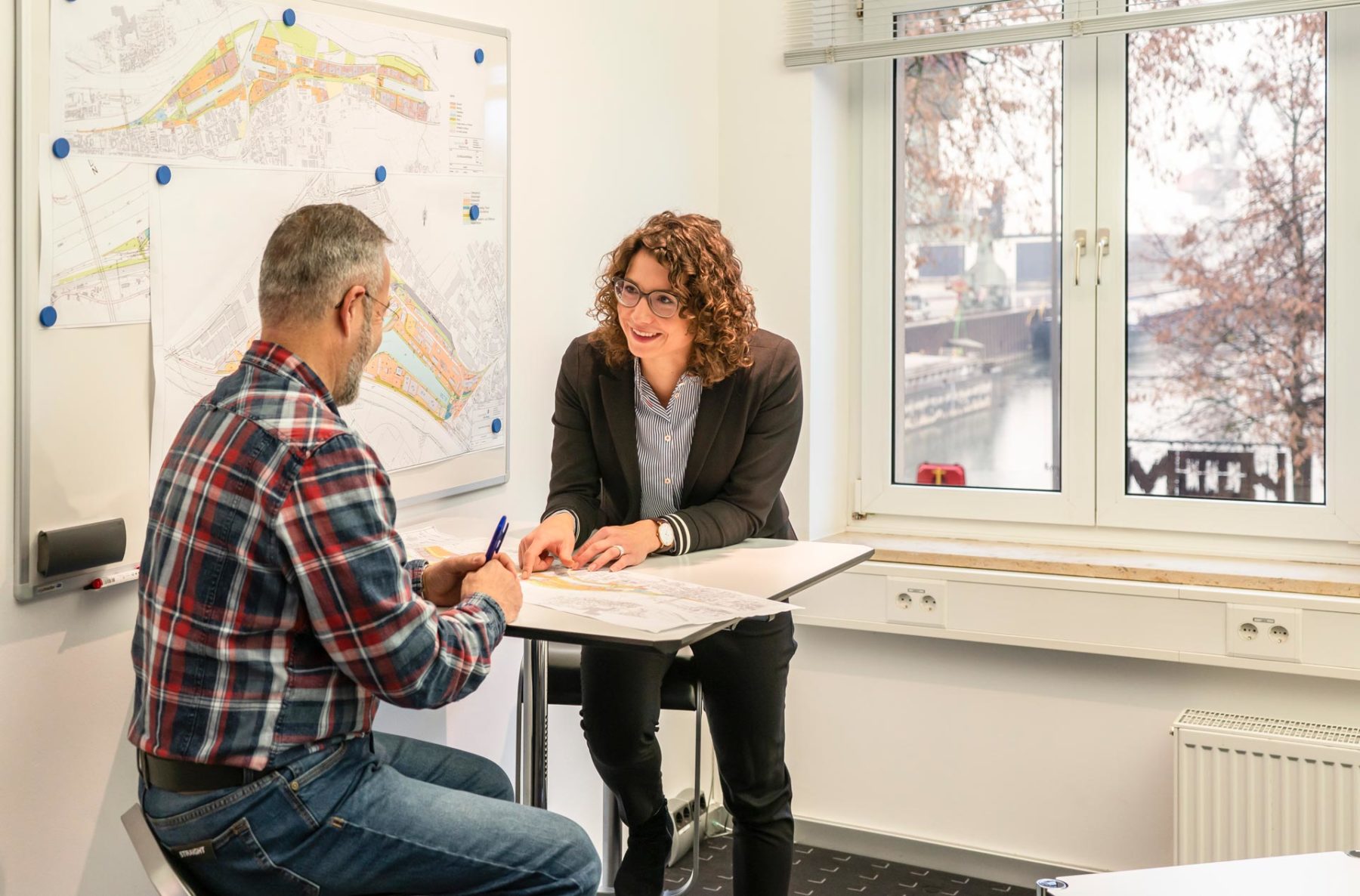 With a total port area of 800 hectares, our six locations provide a home to successful companies – from global players and prestigious SMEs to smaller, regionally established companies and start-ups. Through constructive dialogue, a wealth of synergy effects is created. Our strategic site management guarantees an ideal blend of industrial sectors from the transportation, warehousing, logistics, service provision, and manufacturing industries.
Through sustainable land development, we establish the basis for your corporate success as a resident of our ports. We offer you the best possible commercially developed sites, tailored precisely to your needs.
We provide skilled support for planning and approval processes, find properties for lease or find tenants for properties, and offer you a range of services, such as facility management.
This allows you to concentrate fully on your core business.
So that we can offer you the right land or property for your project, please contact us to arrange a personal meeting.
With over 100 hectares of developed commercial sites, bayernhafen Aschaffenburg is the largest specially designated commercial and industrial area on the Bavarian Lower Main.
Our strategic land management enables us to prepare our land and properties to meet both present-day and future needs. We develop attractive industrial and logistic sites tailored to your needs, supported by excellent infrastructure that provides trimodal connections to the three transport modes of road, rail and inland waterway.
Whether you plan to establish new operations or extend your existing business, we will support you throughout the planning and approval process. In this way, your location decision will lead to your corporate success.
We will help you to determine your specific needs and work with you to develop a tailor-made concept.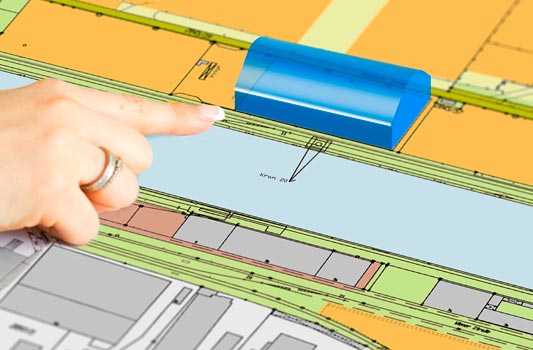 Are you looking for land for your business that
is tailored to your particular needs,
is connected to road, rail and/or inland waterway networks
is close to a large number of major road networks
enables around-the-clock operations
can be used at fair conditions through rental or leasehold agreements?
Would you like to be in good company and
tap into the expertise of the companies operating from the port (ideal mix of industries)
leverage the regional benefits of the location
thanks to our services, concentrate exclusively on your core business?
Then feel free to contact us today. We would be more than happy to present our services to you in person!
Currently available office space
Office building Hafenbahnhofstraße 25
Office space of 200 m² to 560 m²
Office building Werftstraße 1
Office space of 60 m² to 160 m²
Please contact us with your enquiries or to arrange a viewing appointment.
Contact person

Currently available storage/warehouse space
Unfortunately, we currently do not have any warehouse/storage space on offer.
Currently available residential real estate
bayernhafen Aschaffenburg has around 40 residential units in Hafenbahnhofstraße and Seegrundstraße.
Are you looking for an apartment? Contact us.
Contact person

Contact person