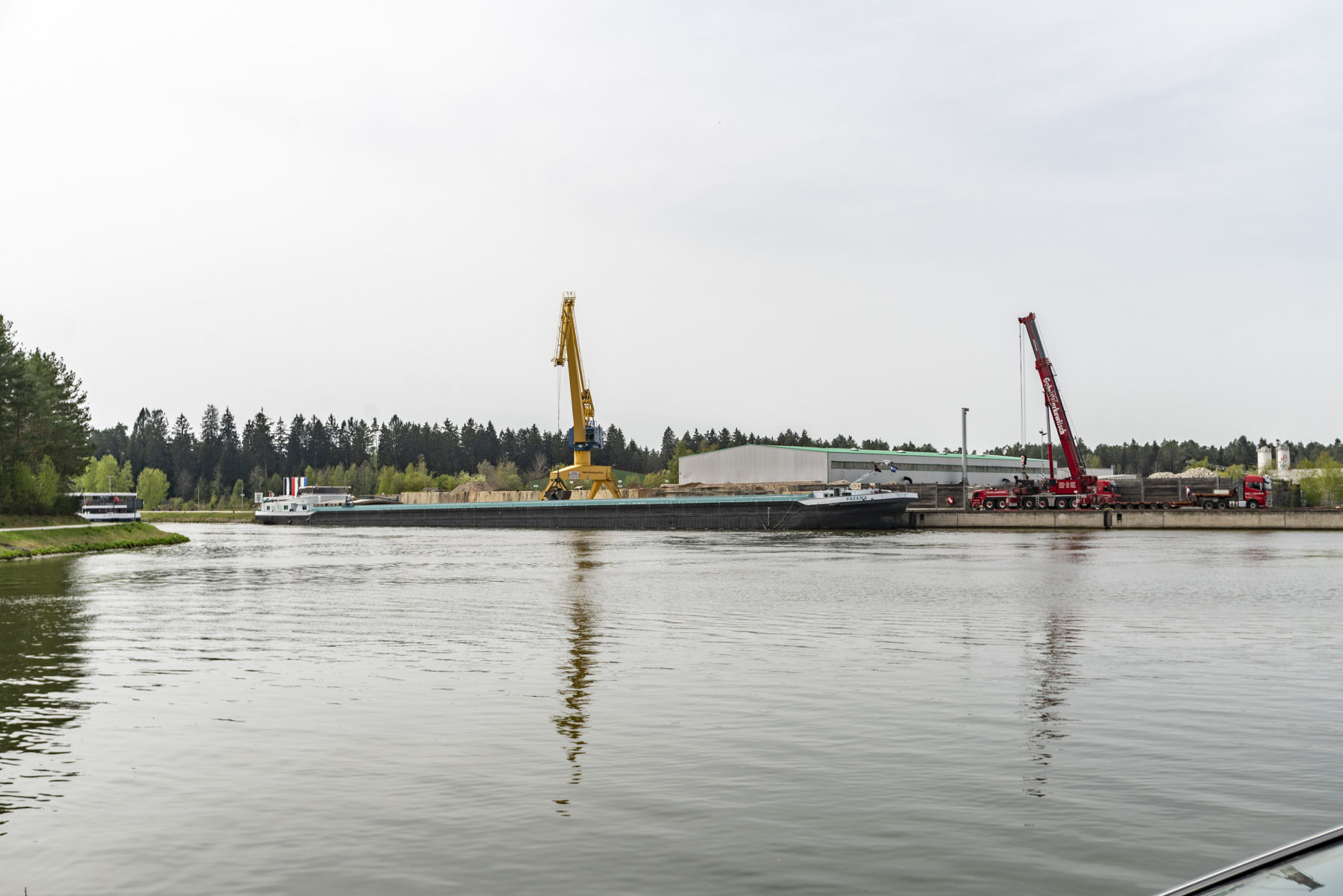 Extensive range of services
58000
square metres port area
inland waterway handling
101000
tonnes
Road journeys saved:
5900
per year
Our high-performance infrastructure provides you with non-discriminatory and cost-effective access to the two modes of transport of road and inland waterway.
Should you experience any disruption or impediments when using our extensive infrastructure, we can be reached around the clock via our location-wide hotline.
Central Disruption Management Infrastructure:
Accident Reporting Line (24 hr)
Phone +49 911 632 31812
bayernhafen Roth has a vertical quay wall measuring 250 metres in length. The port area is directly adjacent to a industrial estate belonging to the City of Roth.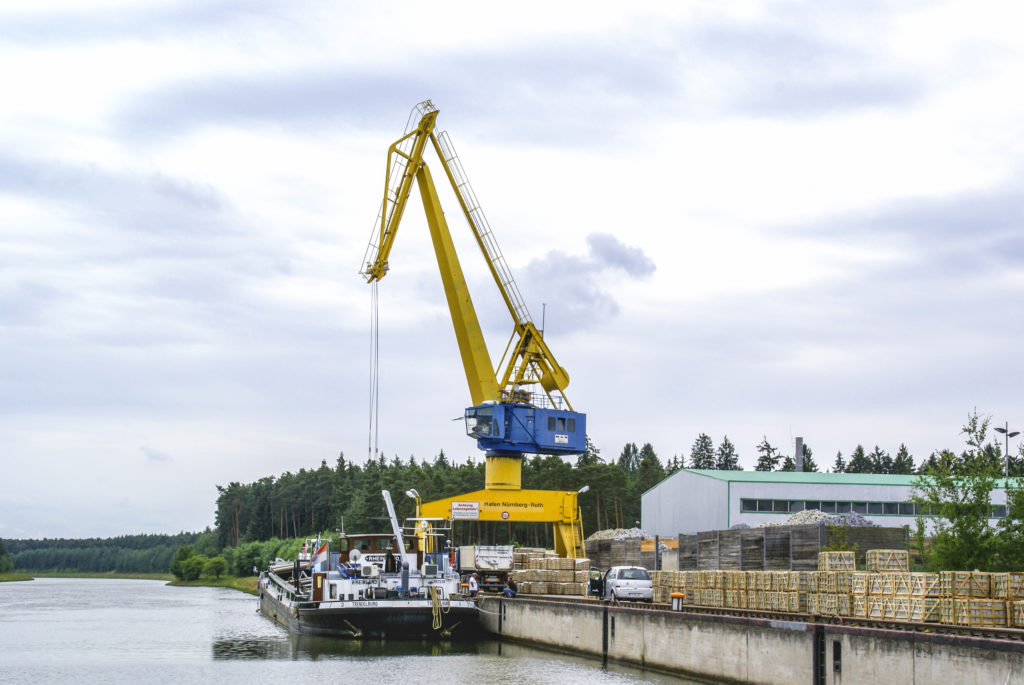 Contact person

Contact person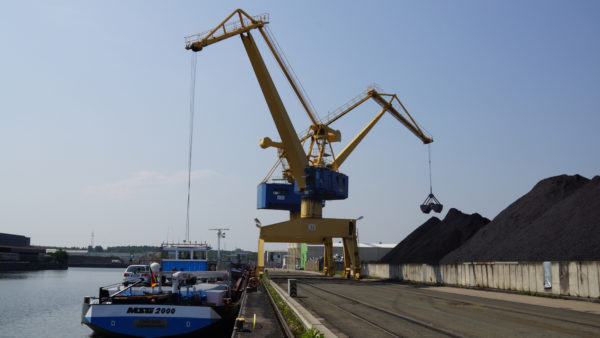 Nuremberg
Nuremberg and Roth, 3 April 2020 – bayernhafen Nürnberg and bayernhafen Roth (which, along with Aschaffenburg, Bamberg, Regensburg and Passau,…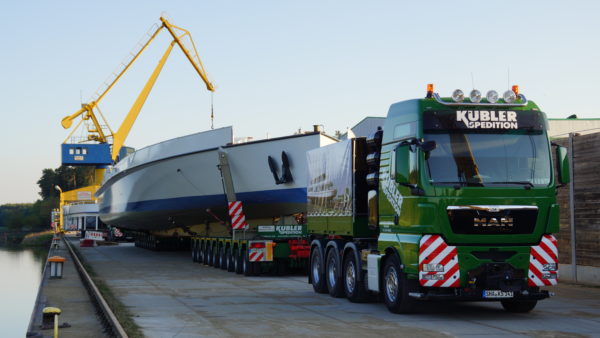 Roth
On Friday 7 April 2017, a river barge carrying the 'MS Utting' arrived in bayernhafen Roth. After travelling from a…
Facts & figures
How did bayernhafen Roth develop last year? Which goods did it handle most?
Find answers to these questions and the most important facts and figures here.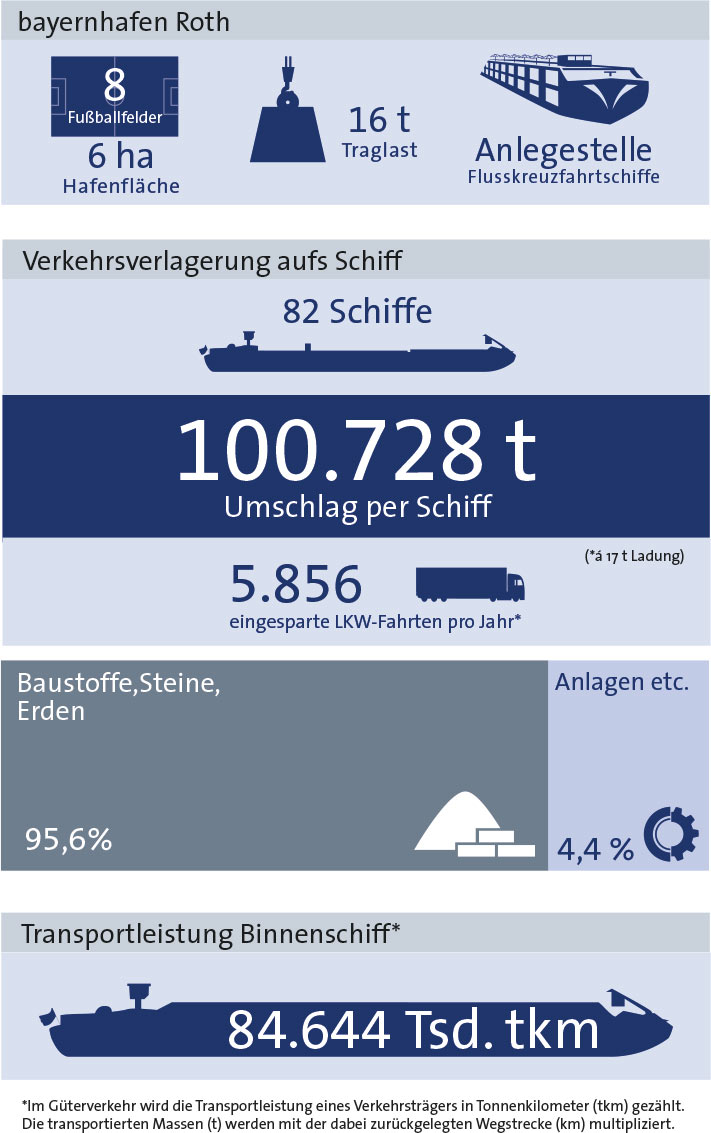 Contact persons