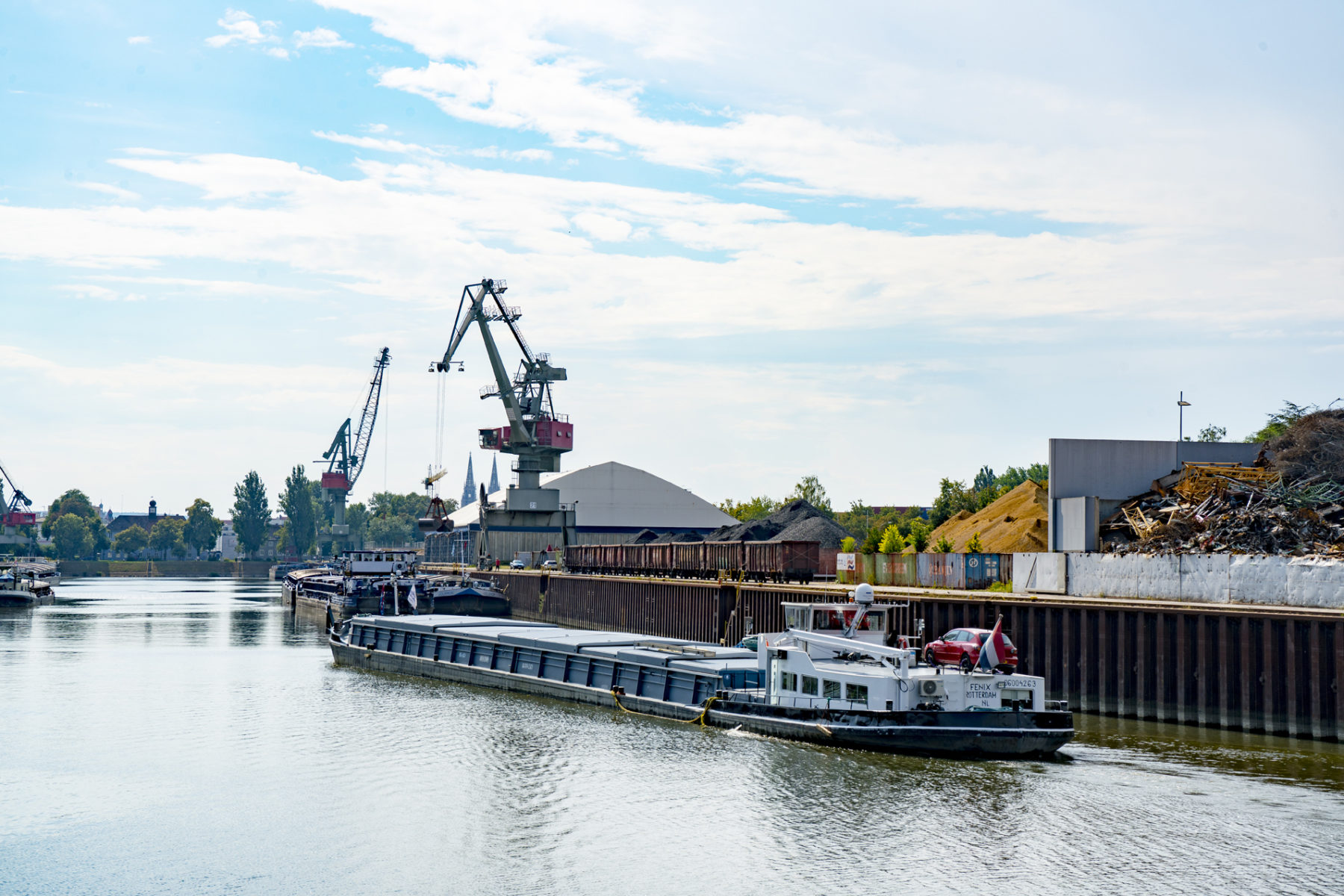 Freight traffic hub for the whole of East Bavaria
bayernhafen Regensburg is the freight traffic hub for the whole of East Bavaria and the market leader in Bavaria for inland waterway cargo handling. Through efficiently linking road, rail and inland waterway, it plays a significant role in serving the needs of the region's inhabitants and businesses and provides companies in the region with the best conditions for their import and export activities.
bayernhafen Regensburg is the cereal hub for Bavaria – for farmers, mills and bakeries as well as for export to destinations around the world. The construction industry also has a significant presence at the location, such as construction materials companies who produce cement or concrete, and logistics service providers who handle construction materials, operate warehouses and deliver materials to construction sites. Additionally, high-value heavy-lift freight, such as transformers, are loaded onto barge at bayernhafen Regensburg destined for markets around the world. Companies also use the container terminal at bayernhafen Regensburg to export their products and to import intermediate goods and components.
More than
180
hectares port area
Handling by rail & water
2575000
tonnes
Road journeys saved:
149000
per year
Our high-performance infrastructure enables us to provide non-discriminatory and cost-effective access to the three equal modes of transport rail, road and inland waterway.
Should you experience any disruption or impediments when using our infrastructure, we can be reached around the clock via our location-wide hotline.
Central Disruption Management Infrastructure:
Accident Reporting Line (24 hr)
Phone 0800 7240 320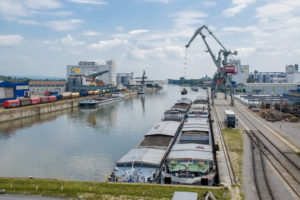 More Information about the infrastructure in bayernhafen Regensburg
Facts and figures
How did bayernhafen Regensburg develop last year? Which goods did it handle most?
Find answers to these questions and the most important facts and figures here.
Cargo handling by inland waterway and rail 2022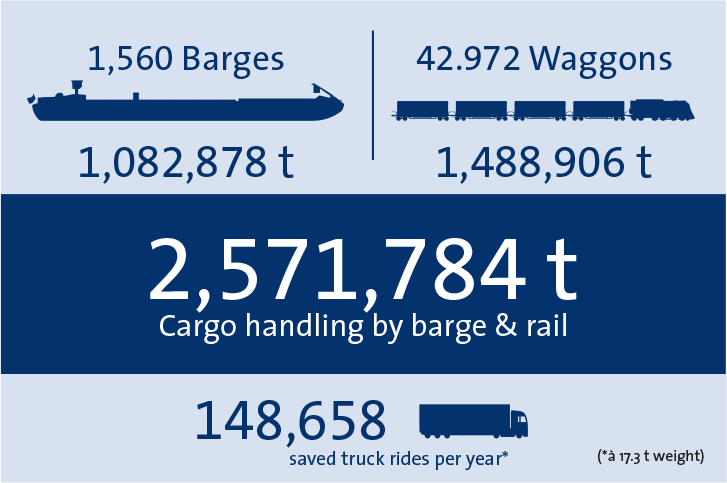 Inland waterway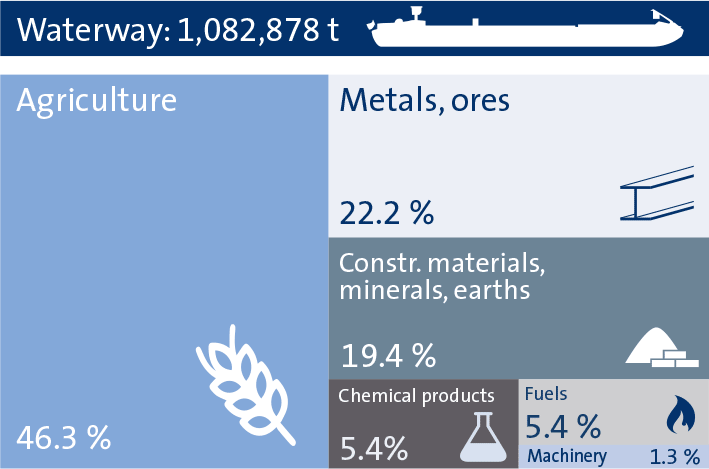 Rail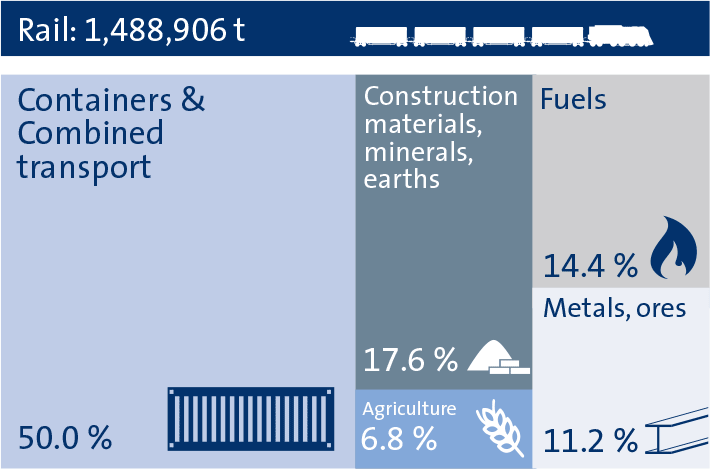 Contact persons