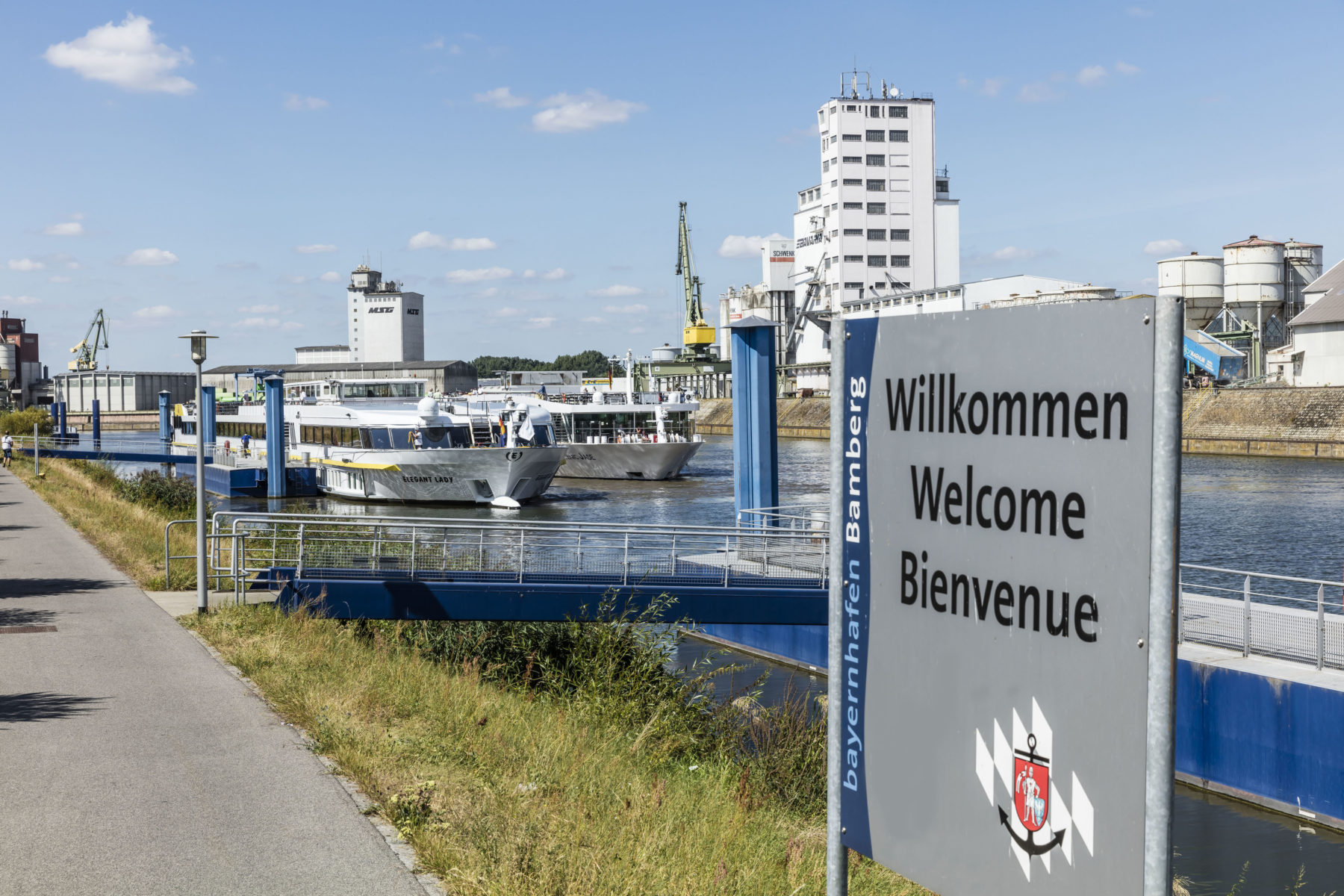 Upper Franconia's gateway to the world
bayernhafen Bamberg is the most important hub for freight transport for the entire Upper Franconia region. It makes a considerable contribution to serving citizens and businesses and provides producers in the region with access to international transport networks. The port efficiently links road, rail and inland waterway. bayernhafen Bamberg is home to companies from the logistics, cargo transfer, shipping, production, recycling and service sectors.
Grain becomes corn, corn becomes flour, flour becomes bread. bayernhafen Bamberg plays a key role in the chain from field to breakfast table. Cereals, foodstuffs and animal feed are particularly suited to transport by inland waterway and represent the lion's share of the ship cargo handled at bayernhafen Bamberg. Companies also use the container terminal at bayernhafen Bamberg to export their products and to import intermediate goods and components.
more than
70
companies in the port
Handling by rail & water
446000
tonnes
Road journeys saved:
26000
per year
Our high-performance infrastructure enables us to provide non-discriminatory and cost-effective access to the three equal modes of transport rail, road and inland waterway.
In order to provide the companies operating from our port with the best possible connections and accessibility, we permanently invest in the development of our infrastructure.
Should you experience any disruption or impediments when using our infrastructure, we can be reached around the clock via our location-wide hotline.
Central Disruption Management Infrastructure:
Accident Reporting Line (24 hr)
Phone 0800 7240 320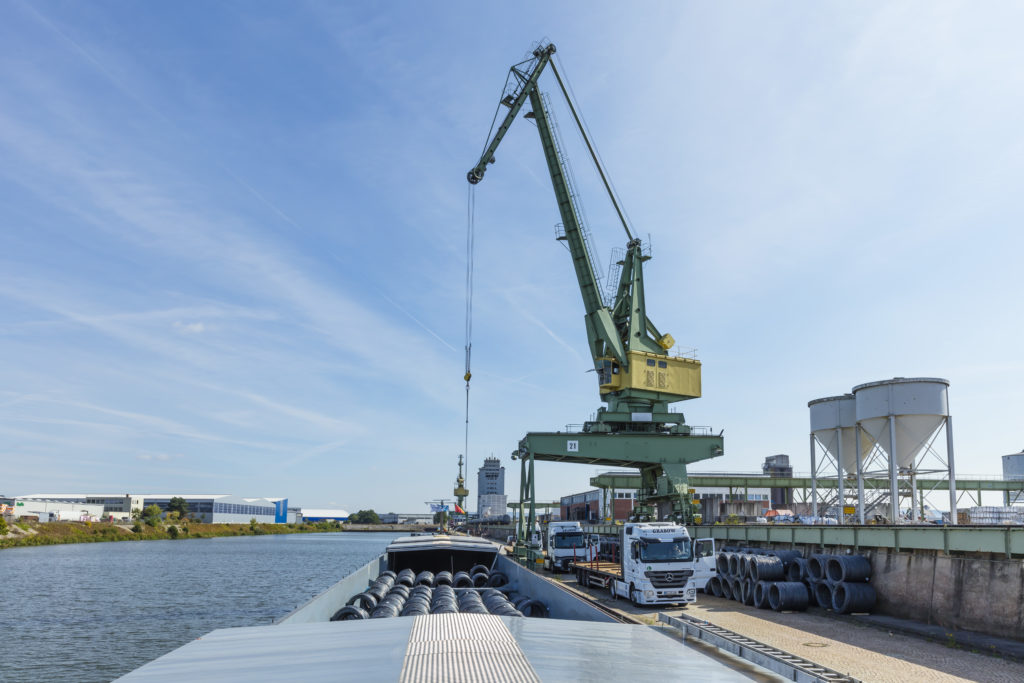 Facts and figures
How did bayernhafen Bamberg develop last year? Which goods did it handle most?
Find answers to these questions and the most important facts and figures here.
Modal shift 2022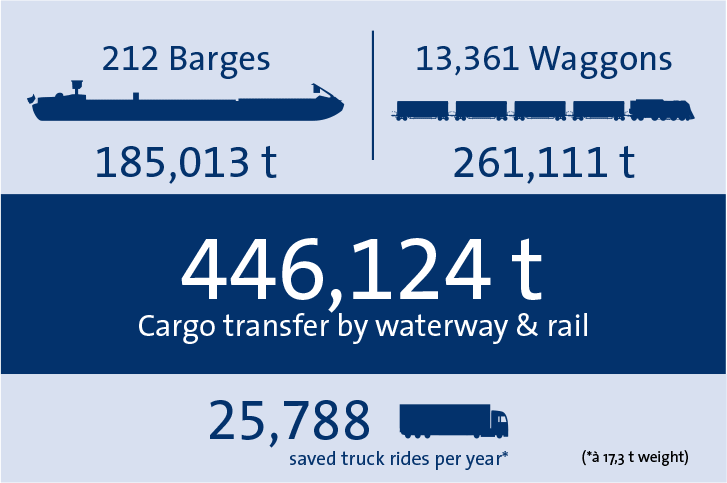 Inland waterway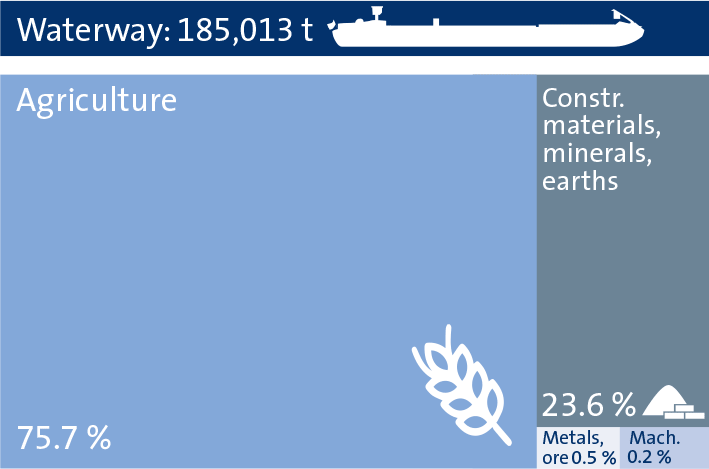 Rail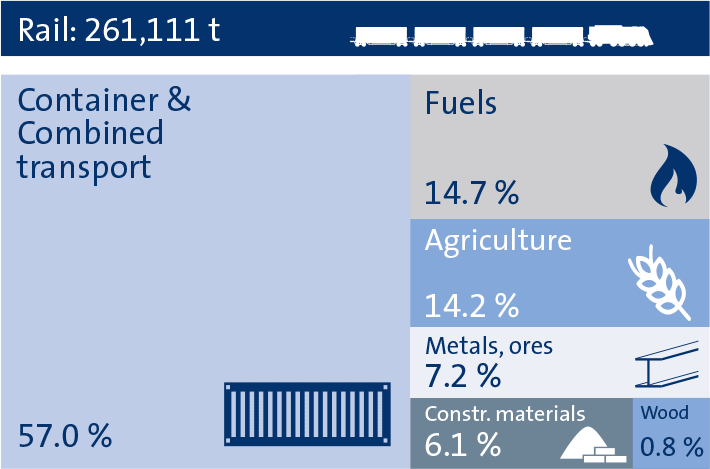 Contact persons