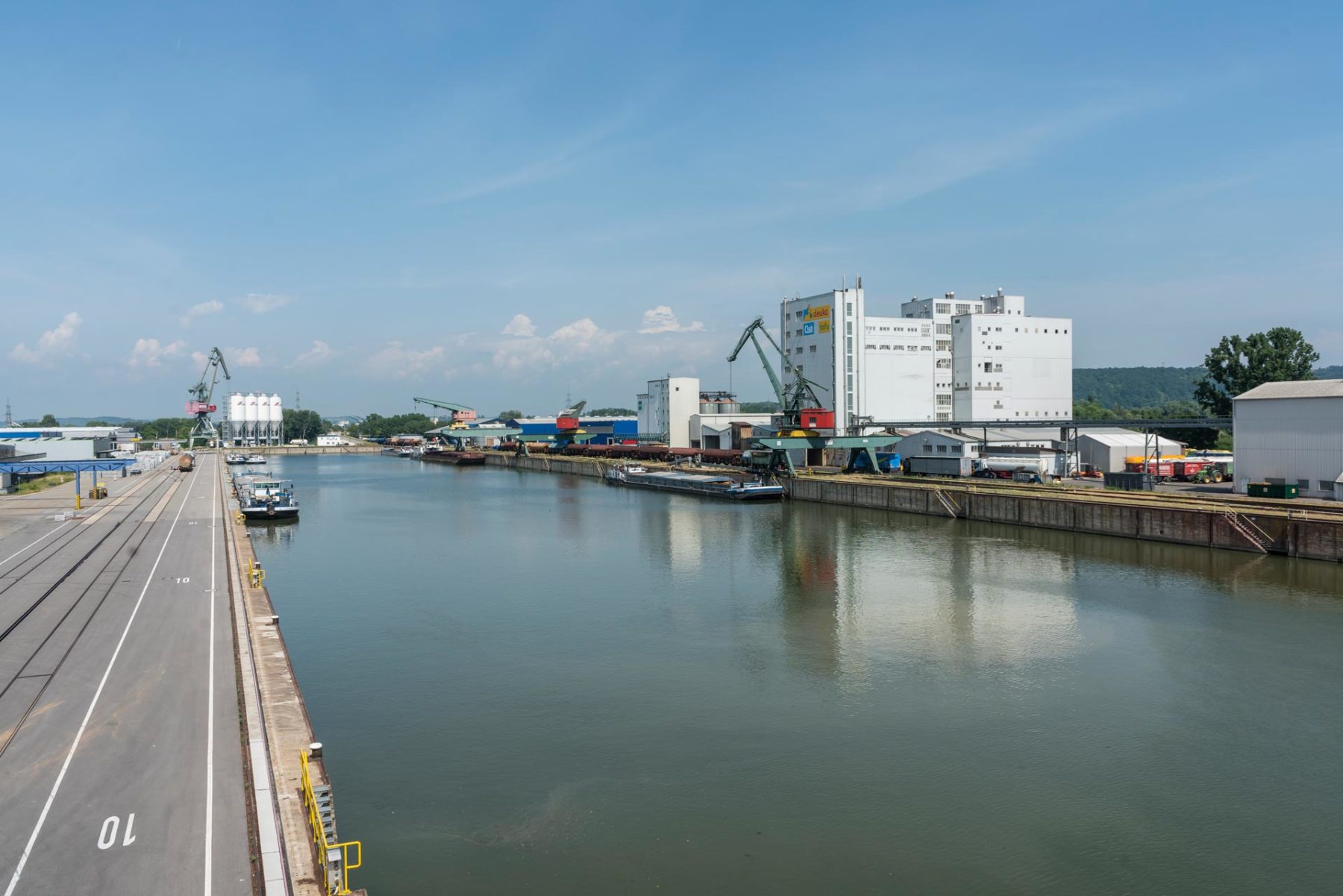 bayernhafen
         infrastructure
The vast majority of our sites are trimodal. That is, they unite in a highly efficient way the three modes of transport: road, rail and inland waterway.
We place the high-performance, versatile transport infrastructure at our sites at your disposal: quayside facilities, a dedicated rail network with train formation facilities, load transfer yards and loading ramps. This is complemented by roll-on/roll-off facilities at our locations in Regensburg, Nuremberg and Passau, allowing road vehicles to be transferred from road to ship without the need for handling machinery.
In this way, we guarantee the companies operating from our locations and the freight forwarding industry throughout Bavaria non-discriminatory and cost-effective access to the three key modes of transport of road, rail and inland waterway. Companies from across a broad spectrum of industries use our infrastructure and connection services. This is our contribution towards safeguarding the viability of industry in Bavaria and ensuring the seamless movement of goods.