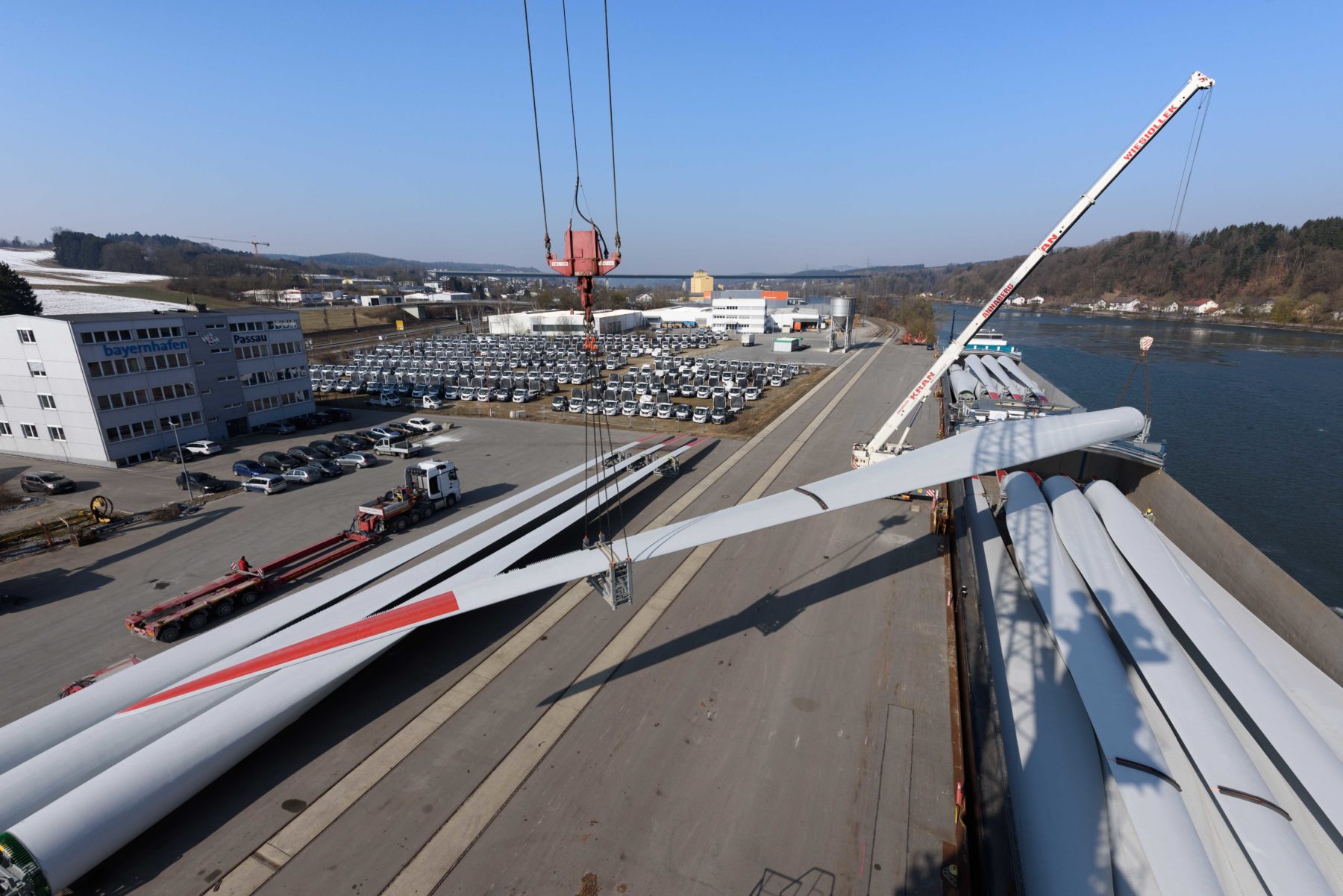 Bavaria's gate to southeast Europe
bayernhafen Passau efficiently connects road, rail and inland waterway. Its lightering services are of particular importance to shipping on the Danube. It is the last port on the Danube for ships coming from Southeast Europe before the undeveloped section between Vilshofen and Straubing. This stretch of the Danube requires cargo ships to adjust their draft accordingly through offloading a part of their cargo on to another ship or storing it temporarily on land.
As a result of its excellent accessibility for wide-load and high machinery components and associated handling possibilities, bayernhafen Passau plays an important role in securing the commitment of Bavarian plant and equipment manufacturers to the area. For example, filter plants or entire wind turbine blades are loaded onto river barge at Passau to be shipped to destinations around the world.
Lifting capacity
120
Tonnes
Handling by rail and water
448000
Tonnes
Road journeys saved:
26000
per year
Our high-performance infrastructure enables us to provide non-discriminatory and cost-effective access to the three equal modes of transport rail, road and inland waterway.
Should you experience any disruption or impediments when using our infrastructure, we can be reached around the clock via our location-wide hotline.
Central Disruption Management Infrastructure:
Accident Reporting Line (24 hr)
Phone 0800 7240 320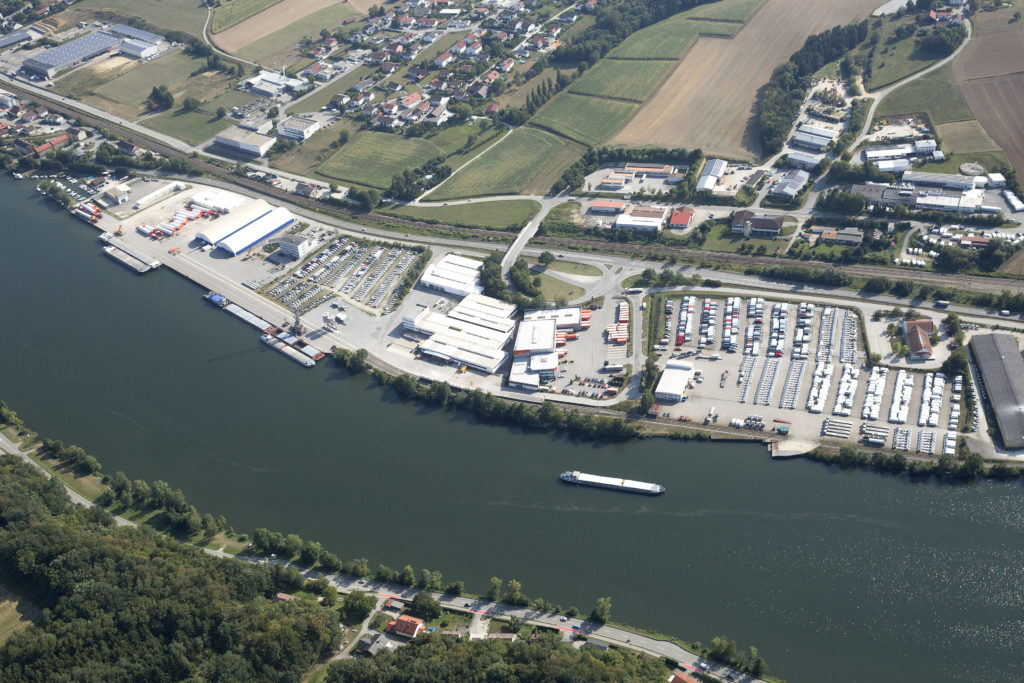 bayernhafen Passau has a water surface area of 1.3 hectares
Total length of Passau-Schalding quayside (including ro-ro facility): 450 metres
Ro-ro pier: approximately 80 metres in length
bayernhafen Passau-Schalding has excellent conditions for rail traffic at its disposal. A stone's throw away is the main artery of the European rail network: Frankfurt – Nuremberg – Linz – Vienna. Due to the direct access to electrified track, the port in Schalding can directly accessed by long-distance freight trains.
The expansion of the rail infrastructure integrating logistics concepts for block train traffic is a key component of the development concept for bayernhafen Passau-Schalding.
Road-going units such as cars can be loaded directly on to rail wagons via a ramp. The ro-ro facilities complete the links between the three transport modes of road, rail and inland waterway.
bayernhafen provides its infrastructure to rail transport companies (RTCs) on a non-discriminatory and fee-paying basis. The RTCs are responsible for managing freight train transfers from the station to the port as well as for shunting services within bayernhafen Passau's railway infrastructure.
The following RTCs, among others, offer rail services at our Passau location:
DB Cargo AG
PZ München, Sto Passau
Heitzingerstr. 50
94036 Passau
Internationale Gesellschaft für Eisenbahnverkehr
Bahngelände 2 / II. Stock
91217 Hersbruck
LTE Germany GmbH
Rothenditmolder Str. 24
34117 Kassel
UEF Eisenbahn- Verkehrsgesellschaft mbH
Zehntwiesenstr. 31c
76275 Ettlingen
Contact person

Contact persons