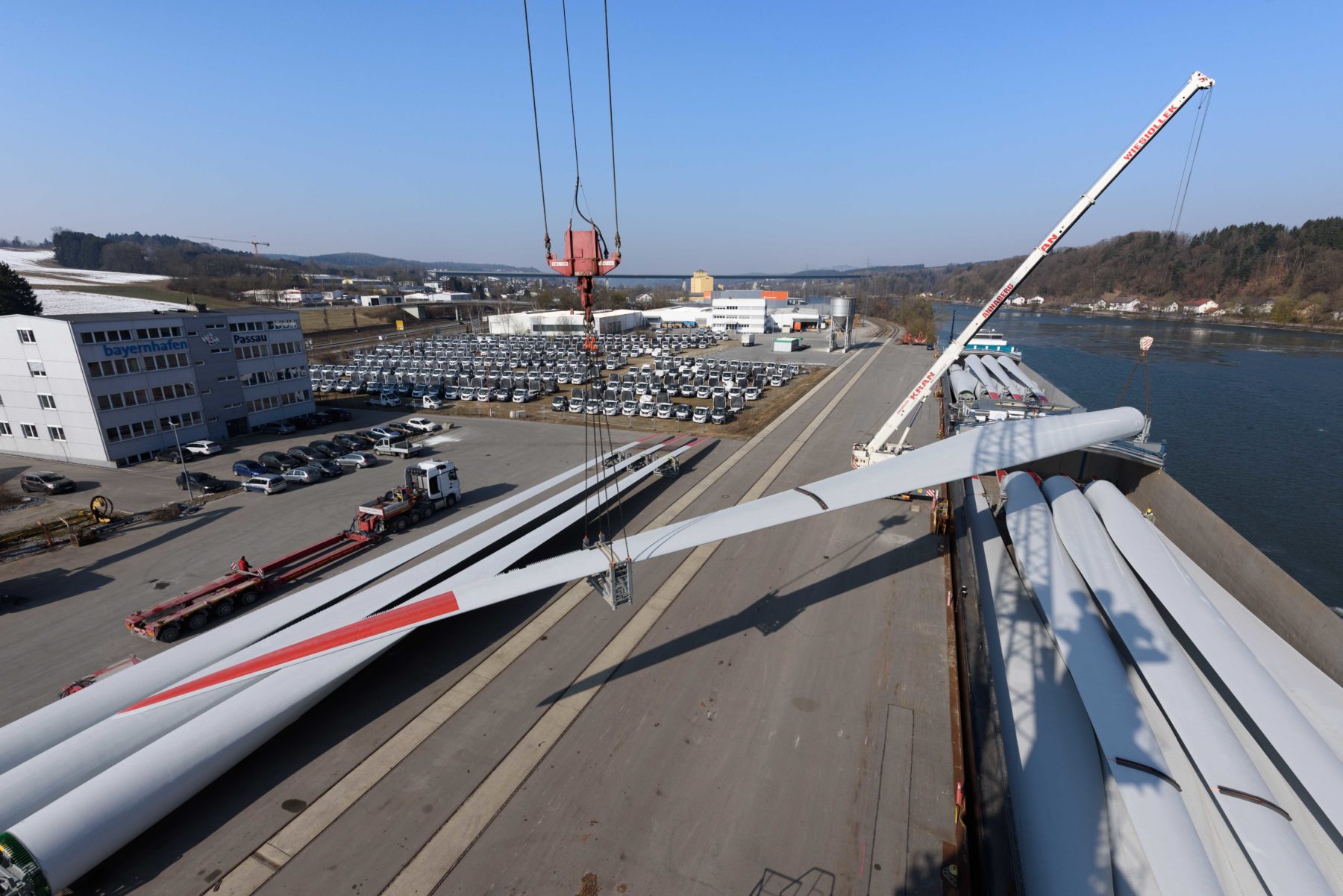 Bavaria's gate to southeast Europe
bayernhafen Passau efficiently connects road, rail and inland waterway. Its lightering services are of particular importance to shipping on the Danube. It is the last port on the Danube for ships coming from Southeast Europe before the undeveloped section between Vilshofen and Straubing. This stretch of the Danube requires cargo ships to adjust their draft accordingly through offloading a part of their cargo on to another ship or storing it temporarily on land.
As a result of its excellent accessibility for wide-load and high machinery components and associated handling possibilities, bayernhafen Passau plays an important role in securing the commitment of Bavarian plant and equipment manufacturers to the area. For example, filter plants or entire wind turbine blades are loaded onto river barge at Passau to be shipped to destinations around the world.
Lifting capacity
120
Tonnes
Handling by rail and water
278200
Tonnes
Road journeys saved:
16000
per year
Our high-performance infrastructure enables us to provide non-discriminatory and cost-effective access to the three equal modes of transport rail, road and inland waterway.
Should you experience any disruption or impediments when using our infrastructure, we can be reached around the clock via our location-wide hotline.
Central Disruption Management Infrastructure:
Accident Reporting Line (24 hr)
Phone 0800 7240 320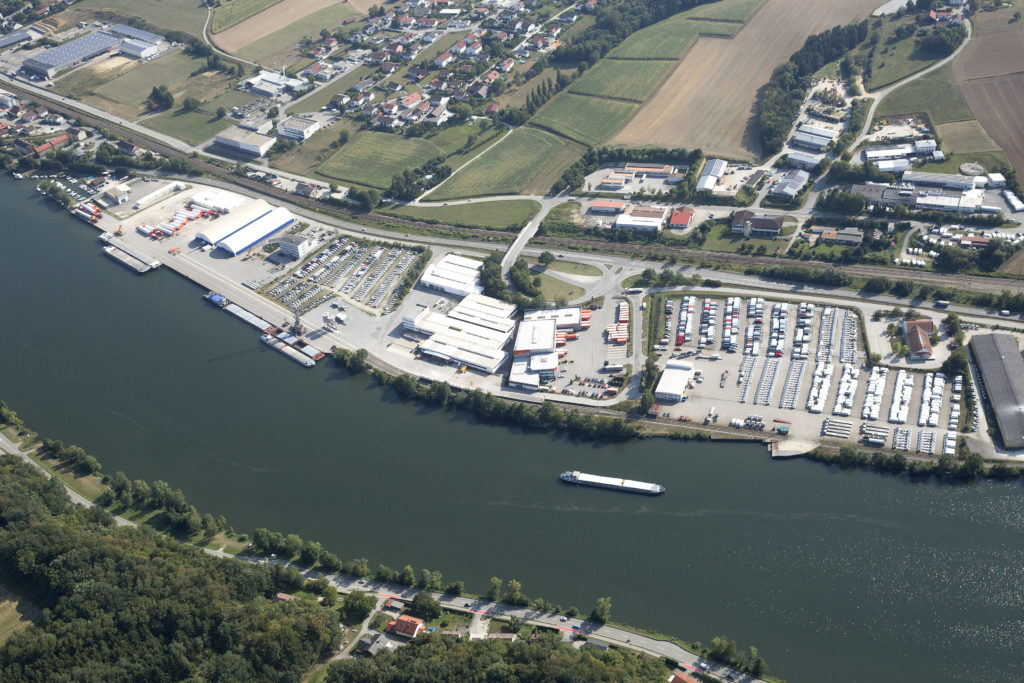 Contact persons