Subscribe to 'kurs bayernhafen'
Do not miss an issue! We publish our customer magazine 'kurs bayernhafen' twice a year. Interesting insights and background information from our locations, current topics relating to logistics at inland ports, guest contributions, and much more await you.
Simply fill out the form and subscribe to receive your free print copy of 'kurs bayernhafen'. You can also cancel your subscription to our customer magazine at any time on this page.
06/2019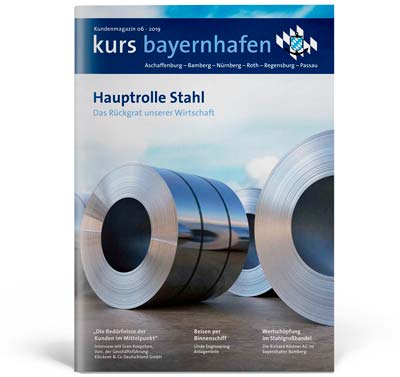 12/2018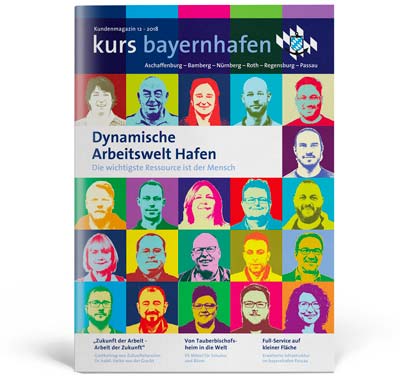 07/2018