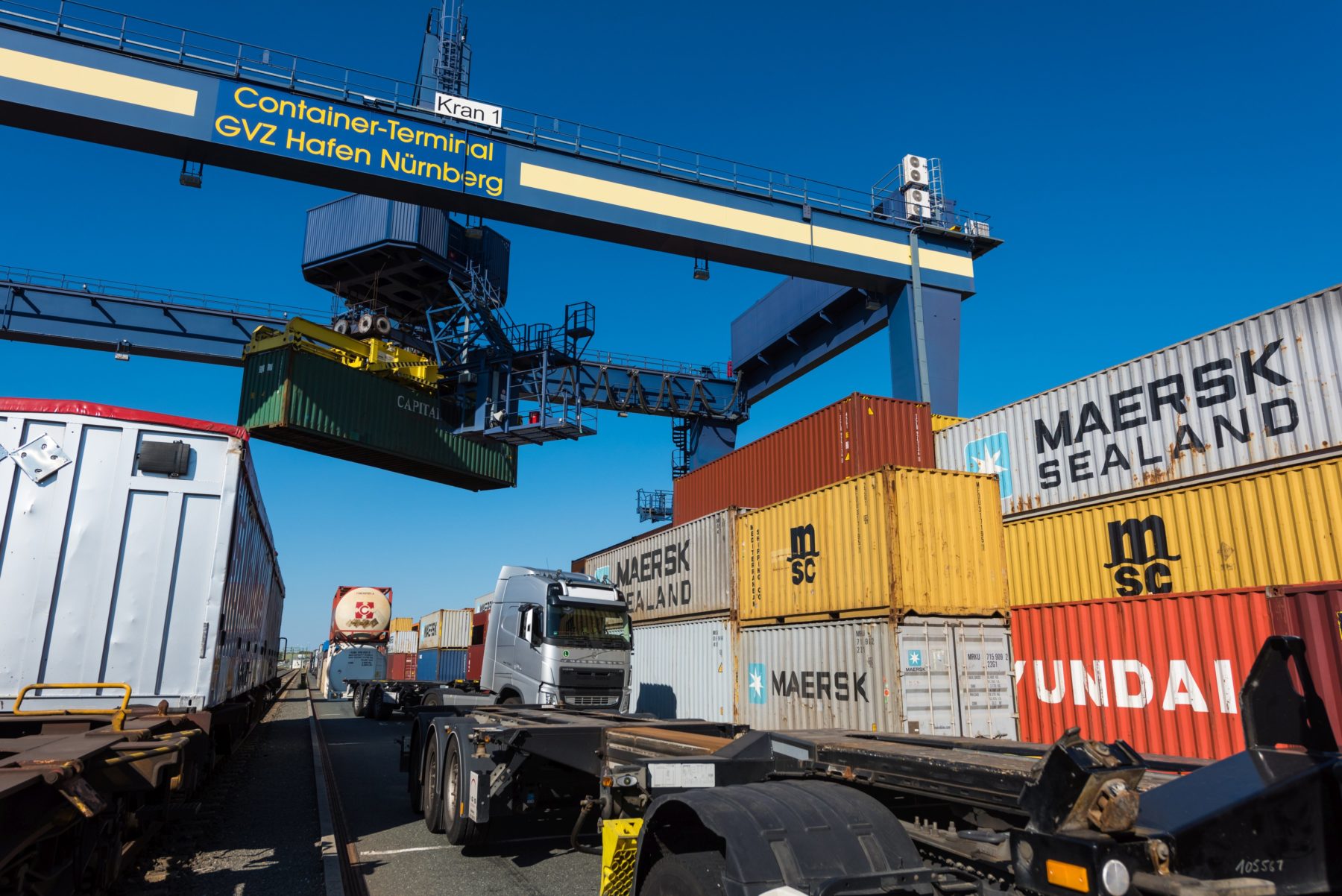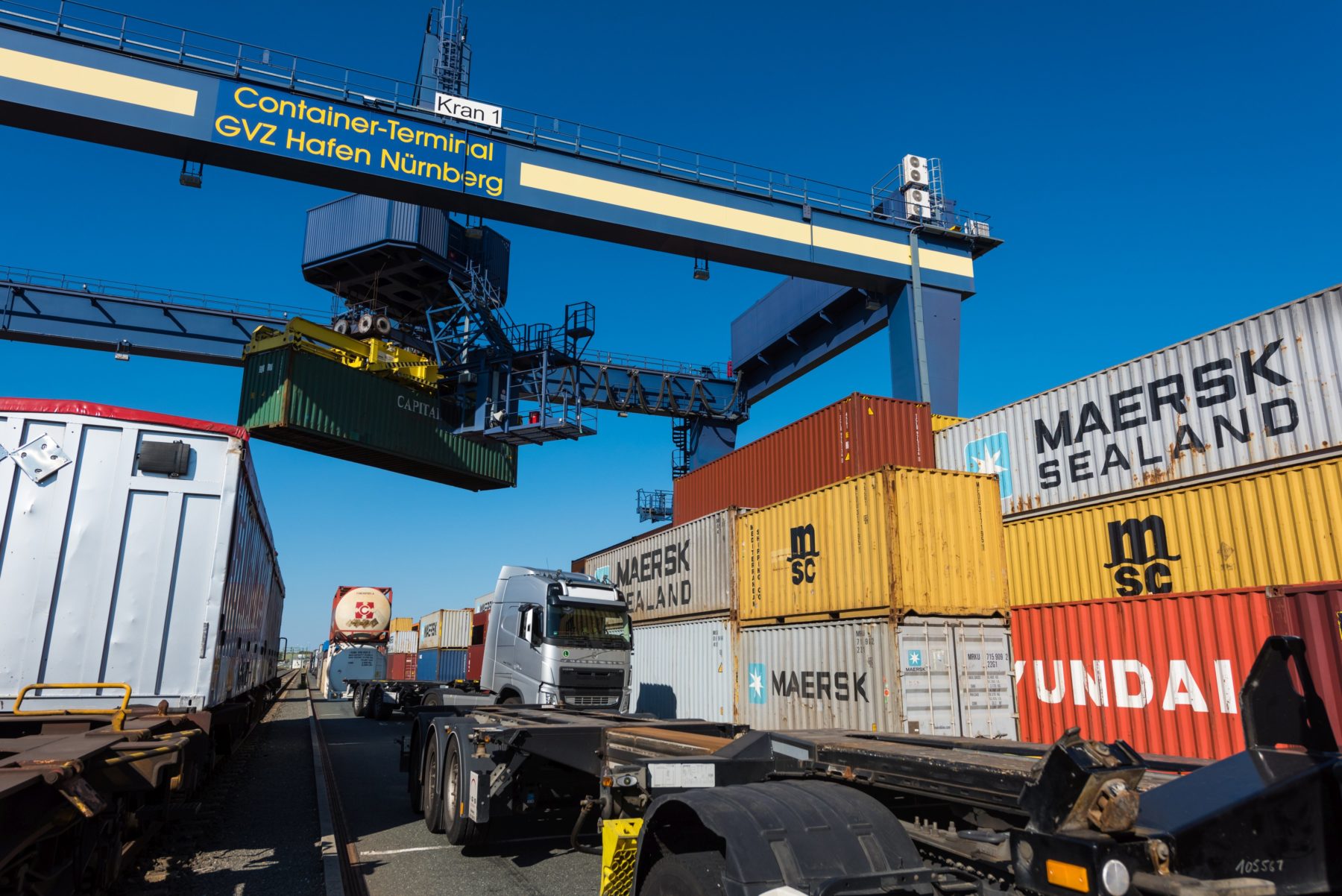 Der bayernhafen Nürnberg zählt zu Europas wichtigsten Güterverkehrs- und Logistikzentren. Er verknüpft effizient Binnenschiff, Bahn und Lkw. Der Branchenmix im bayernhafen Nürnberg umfasst Unternehmen aus Transport und Logistik, Umschlag, Recycling, Industrie, Handel, Lagerung und verkehrsrelevanten Servicedienstleistern. Unternehmen aus der Metropolregion Nürnberg und darüber hinaus nutzen den Hafen als Güter-Drehscheibe für Import und Export.
Der Kombinierte Verkehr spielt eine große Rolle: So fungiert das KV-Terminal im bayernhafen Nürnberg als Container-Drehkreuz für die Metropolregion Nürnberg. Die Schwergut-Kompetenz im bayernhafen Nürnberg ist zudem ein wichtiger Standortfaktor beispielsweise für das Siemens Transformatorenwerk Nürnberg. Hunderte Tonnen schwere Trafos starten von hier per Binnenschiff zu Kunden in alle Welt.
more than
200
resident companies
Cargo Transfer by Rail and Waterway
4211431
tonnes
Pro Jahr
175476
eingesparte LKW-Fahrten
Cargo Transfer & Logistics
With our strong performance infrastructure in the form of Quay and Rail facilities we open up access for you - free of discrimination and cost-effective – to the three equal means of transport, inland shipping, rail and trucking.
If any disruptions or disabilities occur during your use of our extensive infrastructure, we will be reachable 24/7 by Phone.
Centralised Fault Management:
Phone: 0800 / 7240 320 (24h)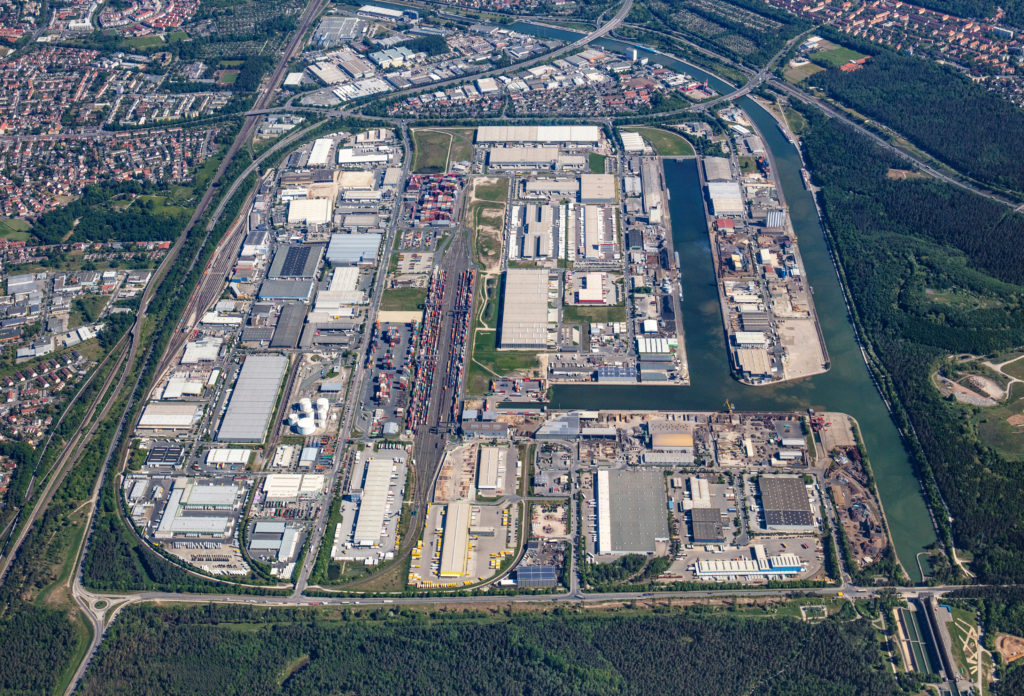 The entire water surface at bayernhafen Nürnberg is 23.4 hectares. Details of the existing port dock: Port dock 1: 1190 m long / 100 m wide Port dock 2: 565 m long / 100 m wide Heavy goods / Roll-on / Rock-off dock 110 m long / 12 m wide Special dock Combined Traffic facility: 115 m long / 25 m wide Water depth: 3,50 m Entire length of the bank: 5,500 m
bayernhafen Nürnberg provides tenants and customers with a performance-ready partially electrified port rail infrastructure with a signal box and a total of 54 km platform length. The railway infrastructure is, in the case of full trains, directly connected to the Deutsche Bahn long-distance network, as well as in the case of single-carriage transportation through the Nuremberg Railway Yard. Through extension measures to the Port Railway Station, full trains with a length of 700 m can drive in and out. Almost all of the real estates in the Western and Eastern part of bayernhafen, as well as all quay facilities have a rail connection to the port railway. The bayernhafen Nürnberg platform network covers a total of 54 km in length. Therefore it has the third-largest public railway network in Bavaria. This infrastructure is increasingly taken advantage of by railway transport firms and shippers for eco-efficient rail-connected transport logistics. A total of 130 switches, a port signal box and the trimodal handling facility for Combined Transportation complete the performance-ready infrastructure.
Contact person

Contact persons