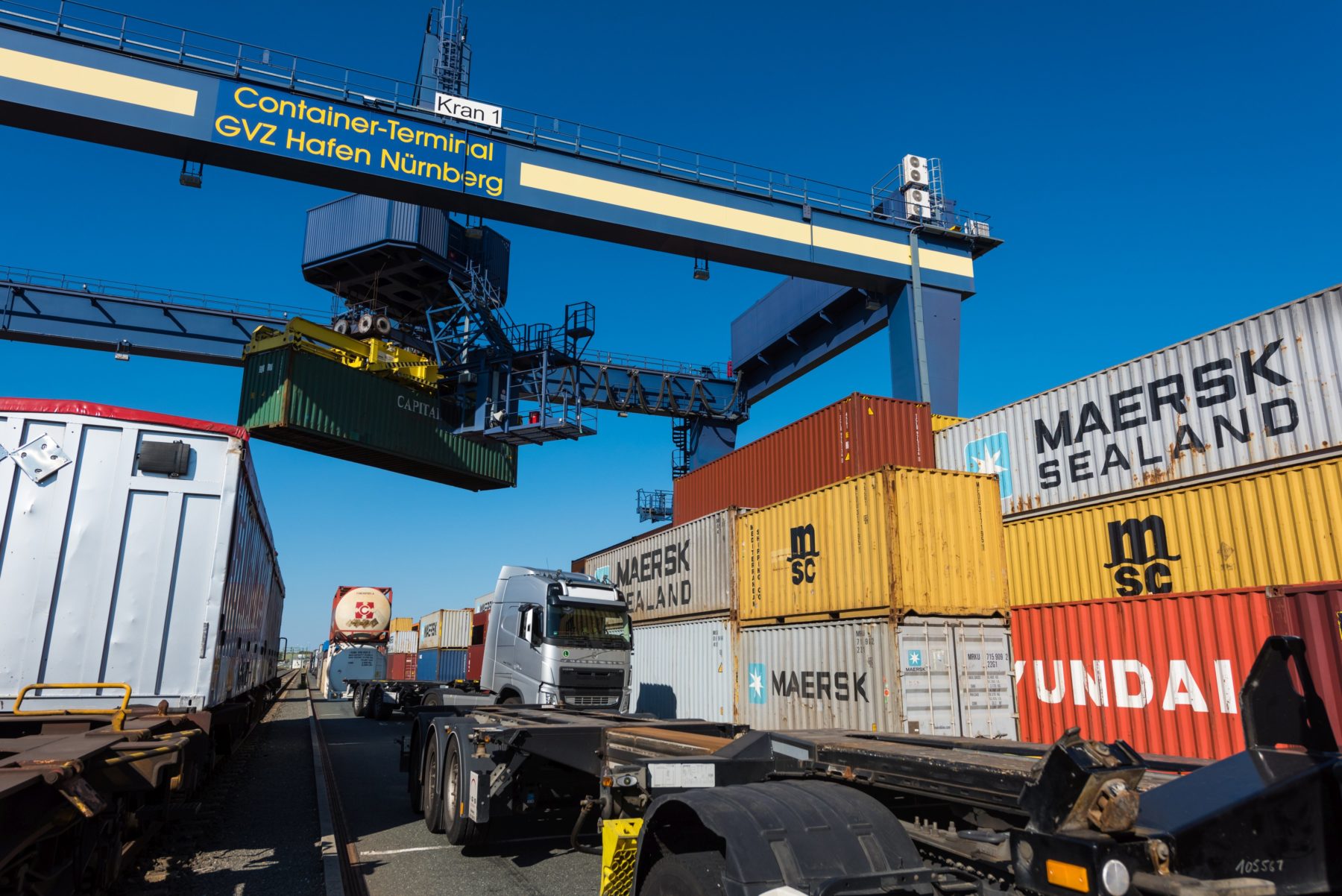 bayernhafen Nürnberg is one of Europe's most important freight transport and logistics centres. It efficiently links road, rail and inland waterway. The mix of industries at bayernhafen Nürnberg includes companies from the worlds of transport and logistics, freight handling, recycling, industry, trade, warehousing and transport-related service provision. Companies from the metropolitan region of Nuremberg and beyond use the port as a hub for importing and exporting goods.
Combined transport plays a major role: The CT terminal in bayernhafen Nürnberg acts as a container hub for the metropolitan region of Nuremberg. In addition, the heavy-lift expertise available in bayernhafen Nürnberg is a key factor for companies such as the Siemens Transformer Plant in Nuremberg. Transformers weighing hundreds of tonnes are loaded onto barge at bayernhafen Nürnberg to be sent to customers all around the globe.
More than
300
hectares port area
More than
200
companies in the port
Handling by rail and water
4300000
tonnes
Road journeys saved:
250000
per year
Our high-performance infrastructure enables us to provide non-discriminatory and cost-effective access to the three equal modes of transport rail, road and inland waterway.
Should you experience any disruption or impediments when using our infrastructure, we can be reached around the clock via our location-wide hotline.
Central Disruption Management Infrastructure:
Accident Reporting Line (24 hr)
Phone +49 911 632 31812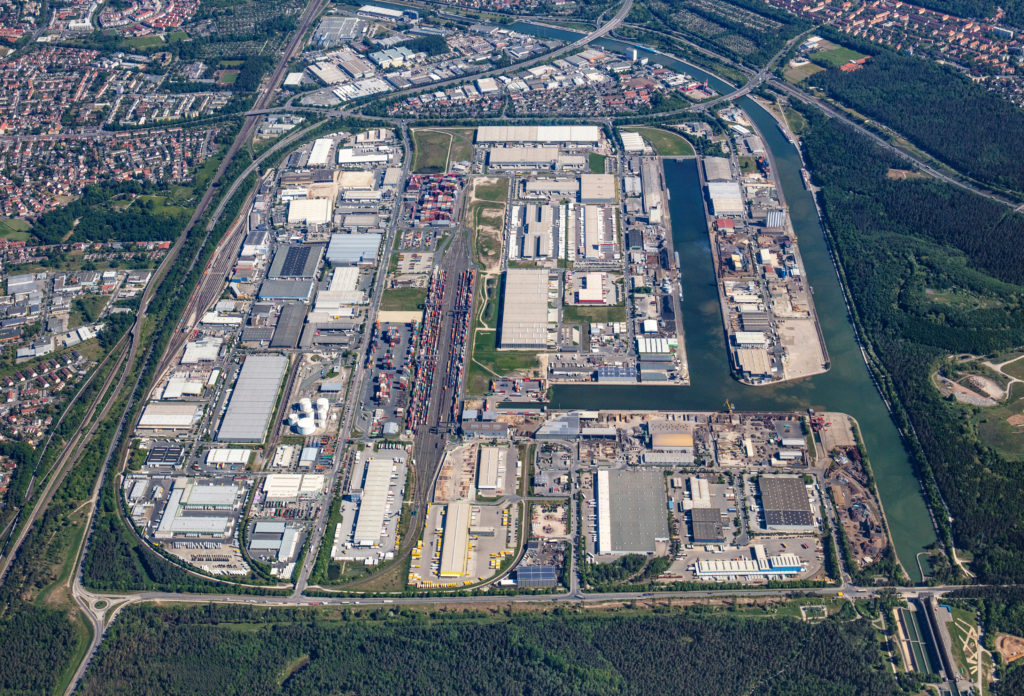 Facts & figures
How did bayernhafen Nürnberg develop last year? Which goods did it handle most?
Find answers to these questions and the most important facts and figures here.
Cargo handling by inland waterway and rail 2022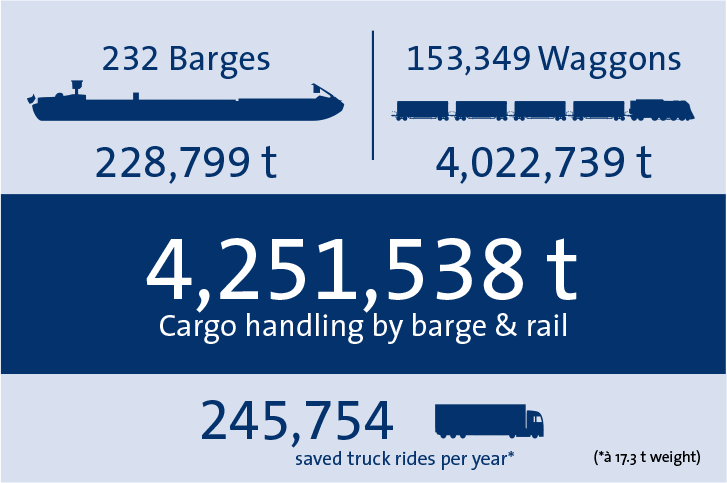 Inland waterway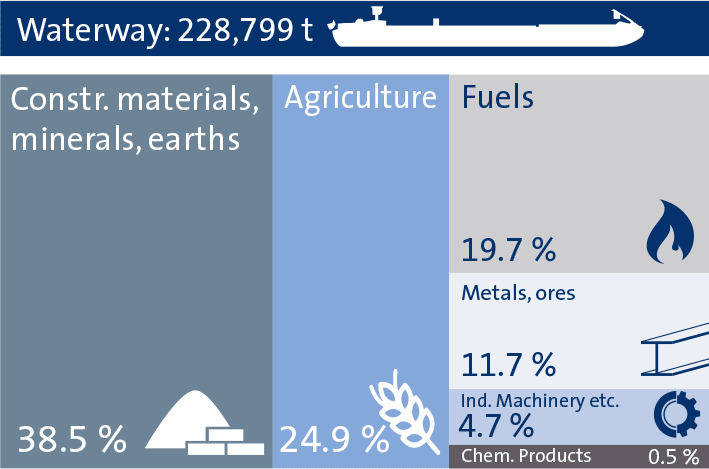 Rail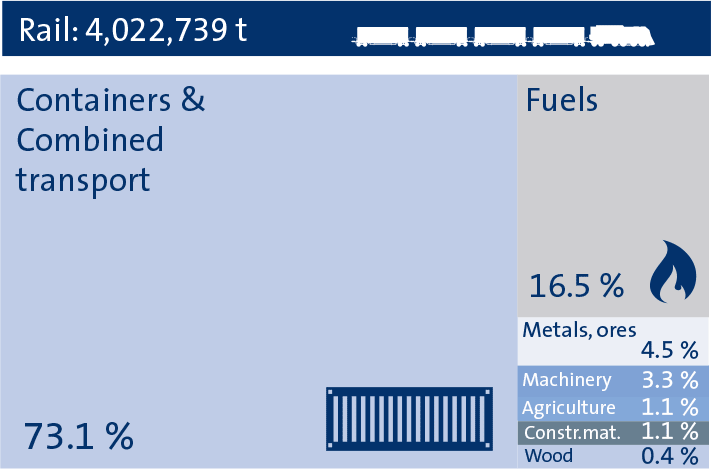 Download statistics (German only)
[Download not found]
Contact persons