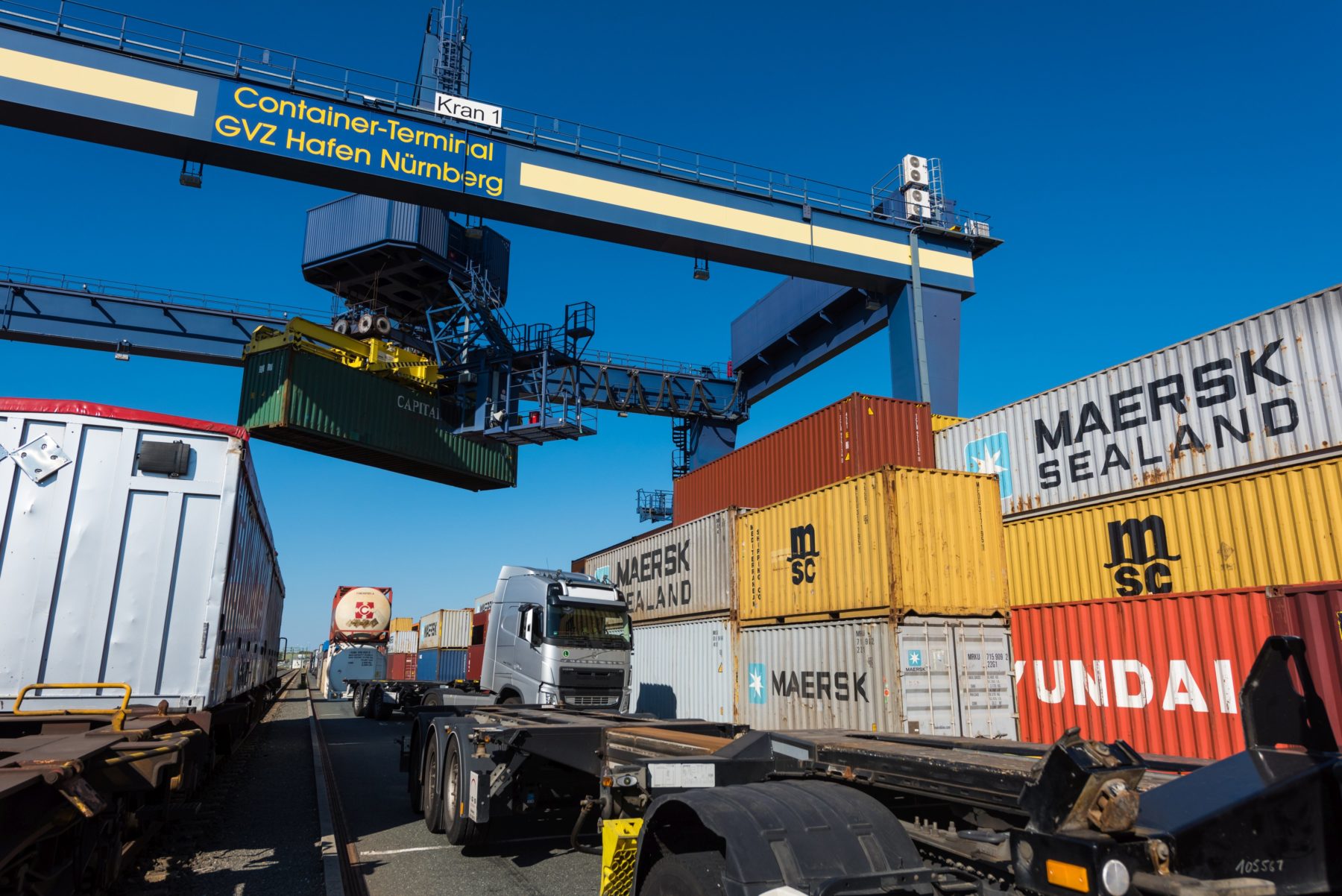 bayernhafen Nürnberg is one of Europe's most important freight transport and logistics centres. It efficiently links road, rail and inland waterway. The mix of industries at bayernhafen Nürnberg includes companies from the worlds of transport and logistics, freight handling, recycling, industry, trade, warehousing and transport-related service provision. Companies from the metropolitan region of Nuremberg and beyond use the port as a hub for importing and exporting goods.
Combined transport plays a major role: The CT terminal in bayernhafen Nürnberg acts as a container hub for the metropolitan region of Nuremberg. In addition, the heavy-lift expertise available in bayernhafen Nürnberg is a key factor for companies such as the Siemens Transformer Plant in Nuremberg. Transformers weighing hundreds of tonnes are loaded onto barge at bayernhafen Nürnberg to be sent to customers all around the globe.
More than
300
hectares port area
More than
200
companies in the port
Handling by rail and water
36000000
tonnes
Road journeys saved:
210000
per year
Our high-performance infrastructure enables us to provide non-discriminatory and cost-effective access to the three equal modes of transport rail, road and inland waterway.
Should you experience any disruption or impediments when using our infrastructure, we can be reached around the clock via our location-wide hotline.
Central Disruption Management Infrastructure:
Accident Reporting Line (24 hr)
Phone +49 911 632 31812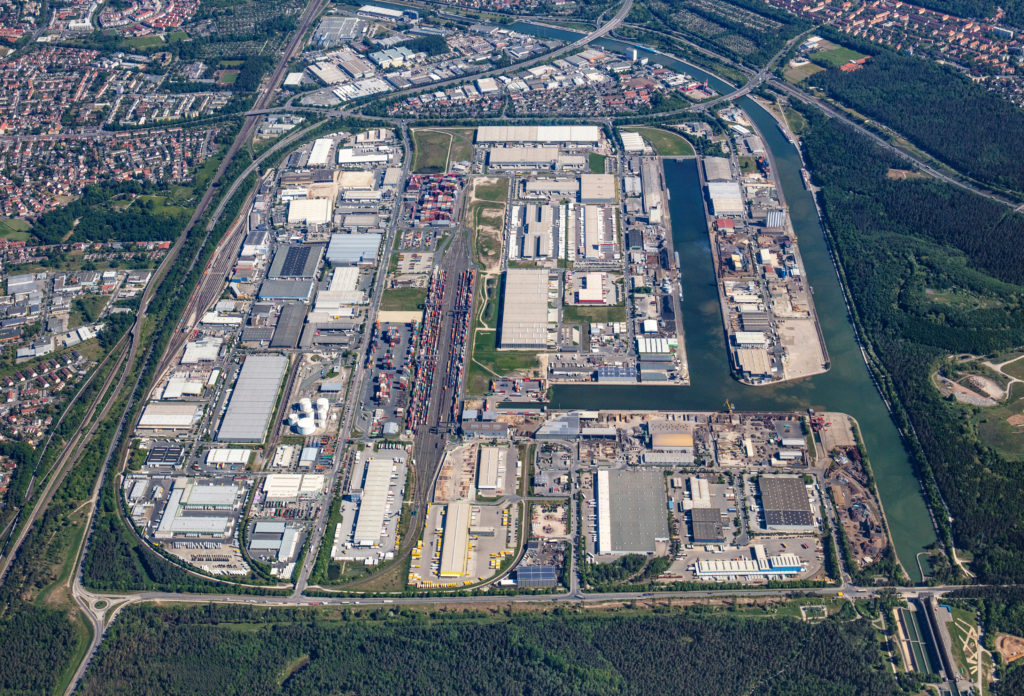 The total water area in bayernhafen Nürnberg is 23.4 hectares.
Details of the docks:
Dock 1: 1190 m long / 100 m wide
Dock 2: 565 m long / 100 m wide
Heavy-lift /ro-ro dock 110 m long / 12 m wide
Dock with CT facilities: 115 m long / 25 m wide
Nominal depth: 3.50 m
Total shore length: 5,500 m
bayernhafen Nürnberg provides customers and the companies operating from its port a high-performance, partly electrified port railway infrastructure equipped with a signalling control centre, and rail track totaling 54 km (12.5 km of which electrified) in length. For block trains, the rail infrastructure is directly connected to DB's long-distance network and, for single-wagon traffic, via Nuremberg's marshalling yard.
Expansion work carried out at the port marshalling yard enables block trains with a length of 700 m to enter and leave the yard. Almost all land in the west and east parts of bayernhafen and all quayside facilities are linked by rail to the port railway system.
bayernhafen's rail network comprises a total of 54 km in length, and is one of the most extensive publicly accessible rail networks in Bavaria. This infrastructure is increasingly used by rail transport companies and freight forwarders for environmentally efficient rail-bound transport logistics. The high-performance infrastructure is rounded off by a total of 132 points, one port signalling control centre and the CT terminal.
bayernhafen provides its infrastructure to rail transport companies (RTCs) on a non-discriminatory and fee-paying basis. The RTCs are responsible for managing freight train transfers between the station and the port along with shunting operation within bayernhafen Nürnberg's railway infrastructure.
A number of RTCs offer rail services at the Nuremberg location. We will be more than pleased to coordinate your enquiry.
Contact person

Contact persons