15 June 2021 | Bamberg
Double premiere for hotel ship
Anchors away for the "nickoSPIRIT" as river cruise services return to Bavarian waters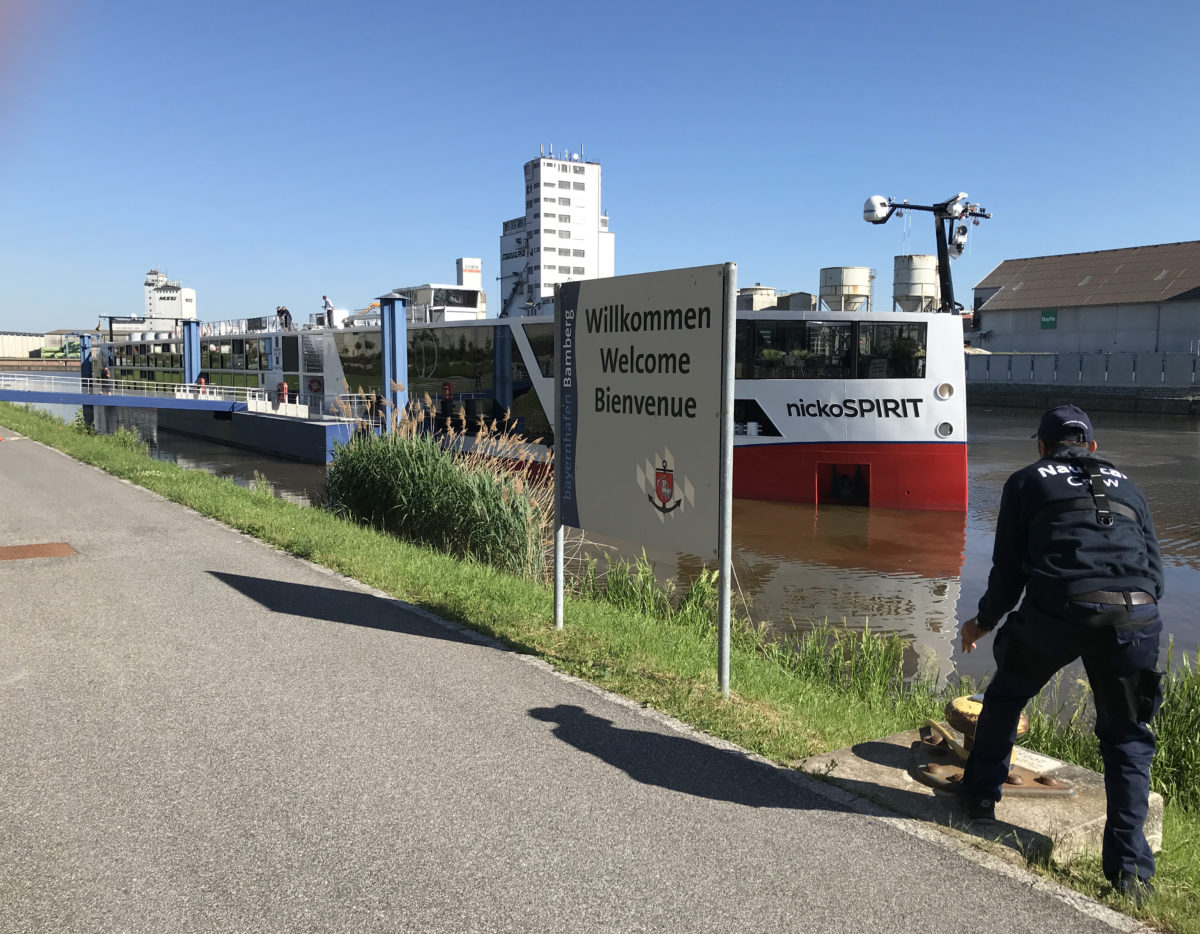 Anchors away for the "nickoSPIRIT" as river cruise services return to Bavarian waters: The latest addition to Nicko Cruises Schiffsreisen GmbH's fleet is not only setting off on its first voyage of the 2021 season, but it is also making its maiden voyage.
145 passengers were on board the 170-person capacity ship, with guests primarily from Germany, but also from Austria and Switzerland. The cruise ship is to travel from Frankfurt to Passau, with an almost obligatory stopover at bayernhafen Bamberg to take in the wonderful world heritage site of Bamberg.
The ship laid anchor during stunning summer weather and, whether guest or crew, you could see the joy on the faces of all on board about the pending water-borne voyage. The "nickoSPIRIT" is also expected to call into bayernhafen Passau-Racklau on 17 June. River cruises have been possible in Bavaria since 7 June after the 13th Bavarian Infection Prevention Ordinance entered into force. In order for hotel ships to dock at bayernhafen's ports, the Ordinance places a requirement on the cruise ship companies to present a corresponding hygiene concept.