12 October 2021 | Aschaffenburg
Fantastic response to 100 years bayernhafen Aschaffenburg photo competition – winning pictures announced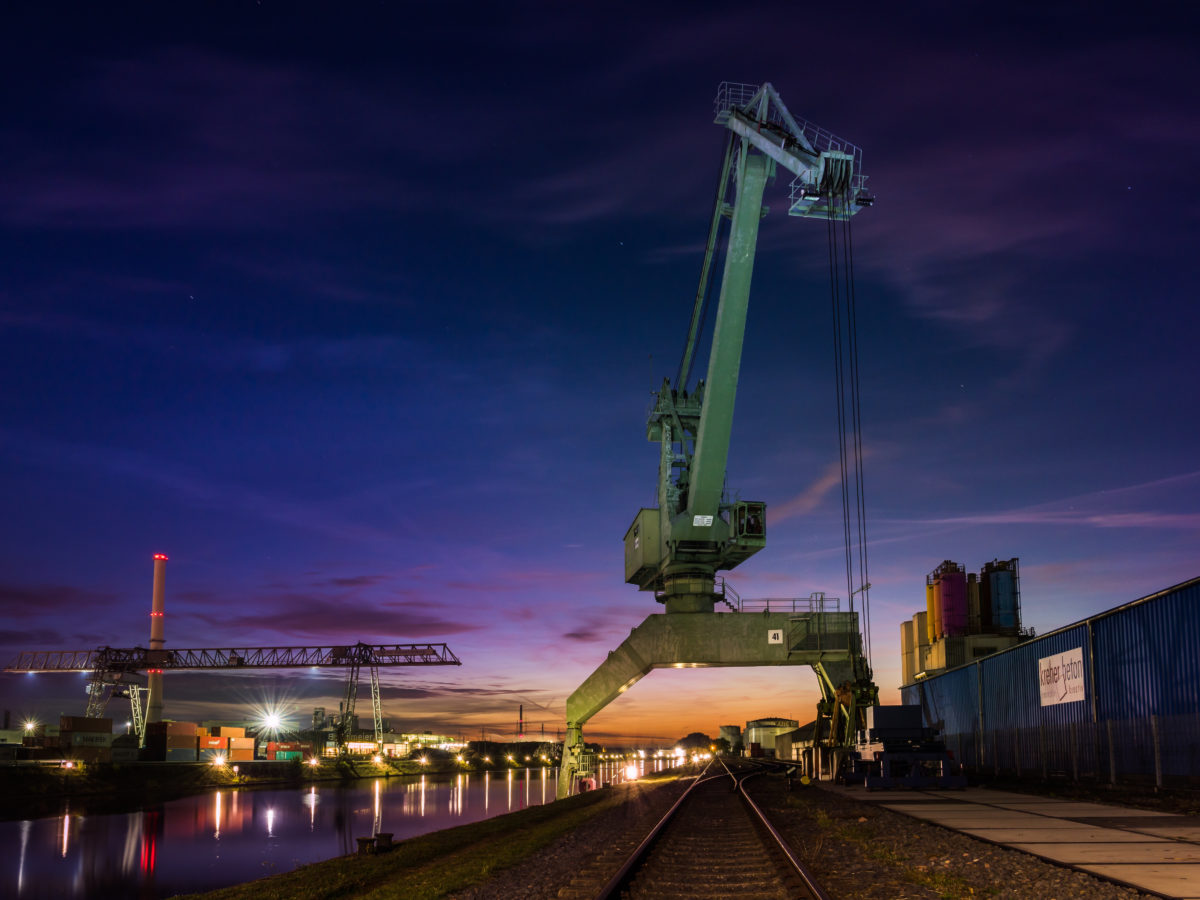 To celebrate its 100th anniversary, bayernhafen Aschaffenburg is hosting a wealth of special events, including the photo competition 'bayernhafen Aschaffenburg – My Home Port'. The six winning pictures have now been revealed.
The photography competition provided amateur photographers who are interested in the port with the opportunity to discover new facets to bayernhafen Aschaffenburg and to paint their own personal picture – in the truest sense of the word – of their 'home port'. Whether panorama portraits of the port, exciting snapshots or artistic close-ups, the search was on for the most beautiful photos of bayernhafen Aschaffenburg. It was also possible to enter historical portraits and treasures that had previously languished in photo archives.
As operations are ongoing across the whole site, bayernhafen established photo points exclusively for the competition to ensure that the photographers could work under safe conditions.
In total, 95 entrants submitted more than 200 photographs. Anja Bokeloh, Head of Technology & Operations, and Alexander Zeiger, Head of Real Estate Services, were delighted with the amazing response to the competition: "We are delighted about the wealth of creativity, inspiration and unusual perspectives that the entrants brought to the competition. Breathtaking sunsets in the port, exciting portraits of handling operations and stylish black and white imagery – the pictures show how diverse and fascinating the port is."
This is the reason why the jury nominated by bayernhafen did not only shortlist five pictures to be awarded prizes, as originally envisaged, but chose from a list of six winning pictures. The six best photographs were chosen not only on the basis of technical photographic merit but also in terms of their originality and relevance to the port.
The six winning photographers can each look forward to vouchers worth € 100. In addition, the best photographs will be published in the anniversary compendium '100 Years of bayernhafen Aschaffenburg' and in the Main Echo. Anja Bokeloh und Alexander Zeiger: "We would like to say a big thank you to the competition entrants for taking part! We hope you continue to have a lot of fun taking photos and keep your eyes peeled for unusual and striking imagery."