15 January 2021 | Aschaffenburg
"We support forward-thinking young people"
bayernhafen supports young research talent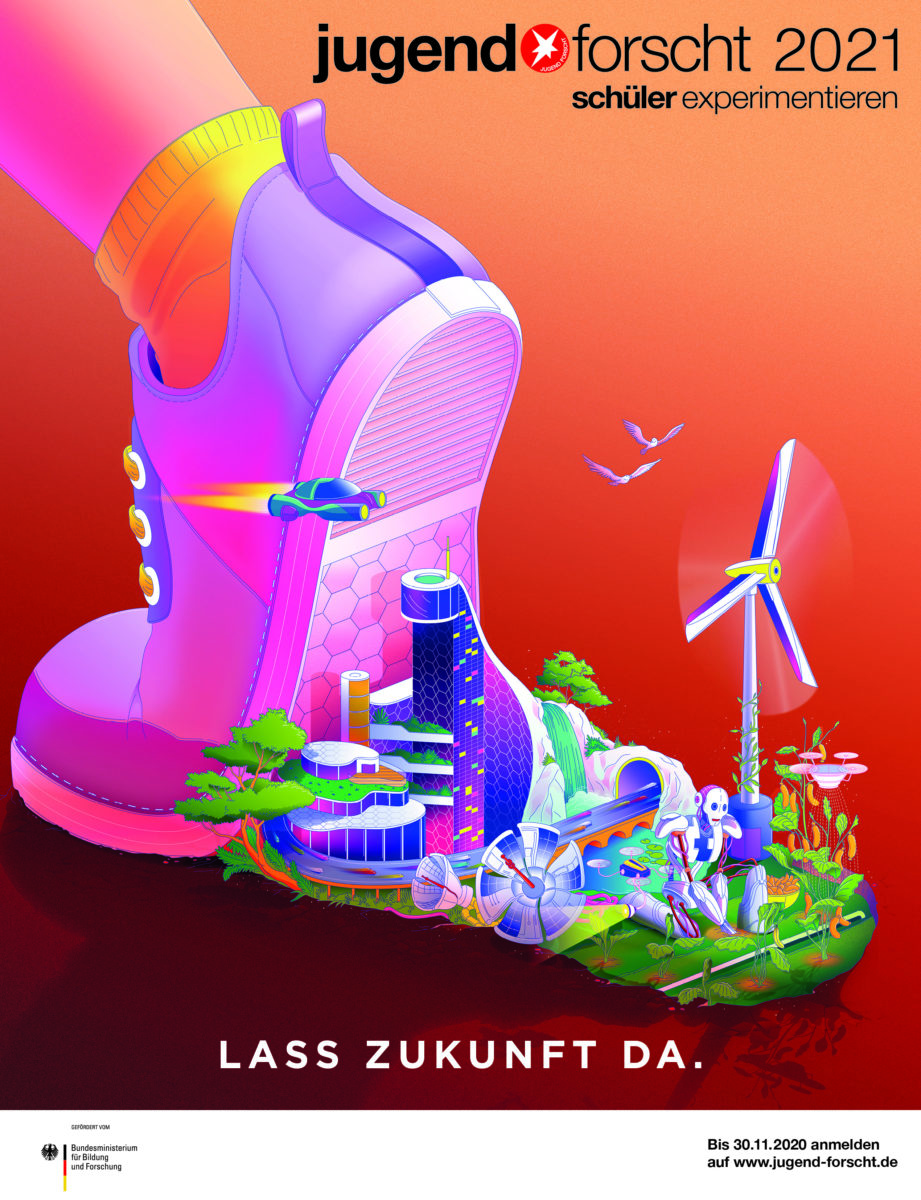 'Jugend forscht' (Young Researchers) is the most well-known natural sciences and technology talent competition for young talent in Germany. 'Jugend forscht' has now kicked off the 2021 series of competitions under the motto of 'Lass Zukunft da!' ('Let the Future Be!'). Once again, aspiring young researchers have the opportunity to develop and turn creative and innovative ideas into reality, to flex their scientific muscles and have fun exploring science and technology in the process.
"
We support 'Jugend forscht' because this is where ideas for the future are born.
Alexander Zeiger, Head of Real Estate Services and Anja Bokeloh, Head of Technology & Operations
Since 2006, the Regional Management Initiative of bayerische Untermain has organized the Lower Franconian regional competition leg of 'Jugend forscht' in rotation with Mainfranken GmbH in Würzburg. The 56th regional competition for Lower Franconia will be be broadcast on 26 February 2021 as a 'virtual exhibition'. The winner of this competition will go on to the state level in order to qualify for the national finals at the end of May 2021.
One of the sponsors is bayernhafen Aschaffenburg, which celebrates its 100th birthday in 2021. bayernhafen Aschaffenburg, along with the inland port locations of Bamberg, Nuremberg, Roth, Regensburg and Passau, belongs to bayernhafen.
"We support 'Jugend forscht' because this is where ideas for the future are born," say both Alexander Zeiger, the Head of Real Estate Services in bayernhafen Aschaffenburg, and the Head of Technology, Anja Bokeloh. "We support forward-thinking young people who want to achieve new things. Our planet needs people who have the courage to try things out and shift the boundaries of knowledge at a young age. We wish all those involved every success and a lot of fun."
The Jugend forscht e. V. Foundation … … is a registered charity. Through its 'Jugend forscht' competition and other activities, the Foundation encourages young people to become interested in scientific research primarily in STEM (scientific, technology, engineering, mathematics) subjects and the natural sciences. The patron of the competition is the Federal President of Germany. The Jugend forscht e.V. Foundation is presided over by a board of trustees, chaired by the Federal Minister of Education and Research. The Foundation and the administrative offices of the Jugend forscht e.V. Foundation are managed by the Board of Directors. The work of the administrative offices is financed by the Federal Ministry of Education and Research and additionally supported by the German weekly magazine, 'stern', which founded the competition. The various competitions are financed by corporate sponsors and the financial backers of 'Jugend forscht'.