9 September 2019 | Bamberg
Bamberg named top European river cruise destination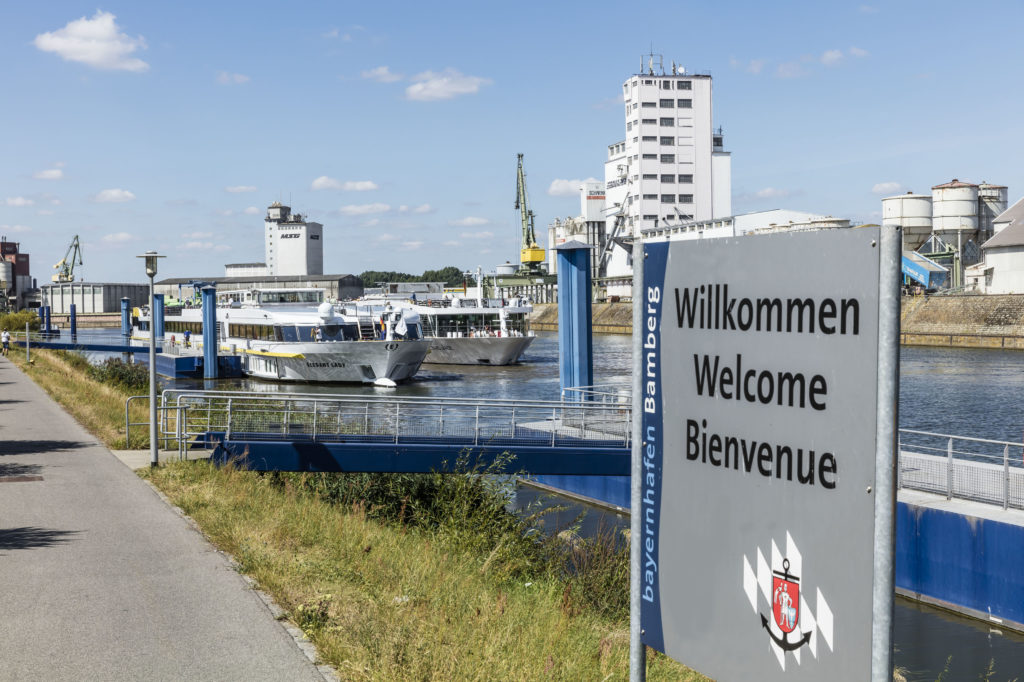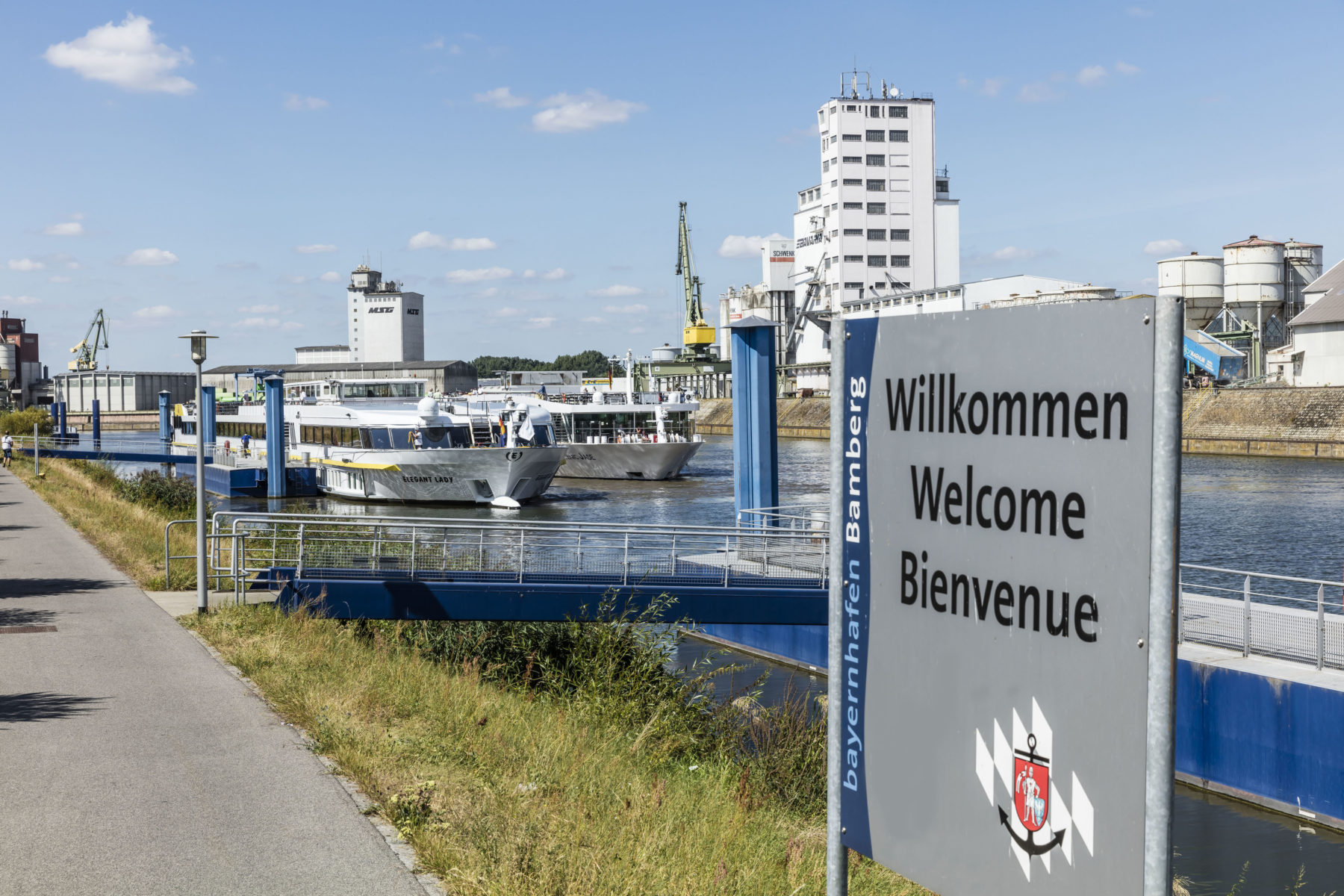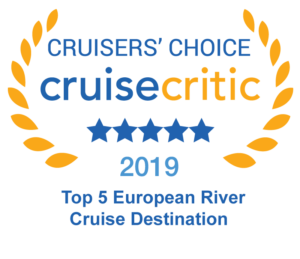 The UNESCO World Heritage City of Bamberg was awarded the Cruise Critic® "Cruisers' Choice Destination Award 2019". Bamberg, along with the cities of Avignon, Vienna, Cologne and Würzburg, was named one of the top 5 river cruise destinations in Europe. The annual award is based on the user ratings for cruises published on the Cruise Critic® online portal in the previous year.
Cruise Critic® is one of the leading cruise reviews sites and online communities worldwide. The English-language portal helps travellers plan their cruise by providing more than 350,000 cruise reviews and information on around 700 cruise ships and more than 500 cruise ship ports around the world. The site is operated by The Independent Traveler, Inc., a subsidiary of TripAdvisor, Inc. Find out more about the Cruise Critic® "Cruisers' Choice Destination Awards 2019" at: https://www.cruisecritic.co.uk/memberreviews/destination-awards/
Michaela Wöhrl, the Branch Manager of bayernhafen Bamberg, is delighted about the award for Bamberg: "The first impression that international visitors to Bamberg get is when they dock at bayernhafen Bamberg. This is the starting point for exploring both the World Heritage City and the many points of interest in and around Bamberg. Our role at bayernhafen is to make sure that river cruise guests can thoroughly enjoy their stay in beautiful Bamberg."
bayernhafen also plays an active role in maintaining the balance of interests between the tourist groups and the city's inhabitants. At the end of 2016, bayernhafen, the City of Bamberg and the river cruise operator Avalon Waterways enabled a change of perspective of the special kind when they hosted the 'Cruise Ship Open Days' event. Over 2,500 enthusiastic visitors took a tour around a cruise ship docked at bayernhafen Bamberg to gain interesting insights into this highly important tourism segment for Bamberg. In turn, the organisers listened to the citizens of Bamberg to find out what they felt was important. This dialogue served to enhance mutual understanding and generated fresh ideas for sustainability in river cruise tourism. This enabled the City of Bamberg and the operators of the 'floating hotels' to develop solutions that serve to better reconcile the interests of both the river cruise tourists and the city's inhabitants. Some of the many ideas include smaller groups, alternative routes and the use of local products on the ships.
With established docking facilities for passenger cabin ships in Bamberg, Roth, Regensburg and Passau and new piers added in Aschaffenburg at the beginning of the year, bayernhafen offers the river cruise sector five locations in Bavaria from a single source.