28 June 2017 | Bamberg
bayernhafen Bamberg sponsors the Activity Olympics at Luitpold Primary School in Bamberg
"A healthy start. Count me in!"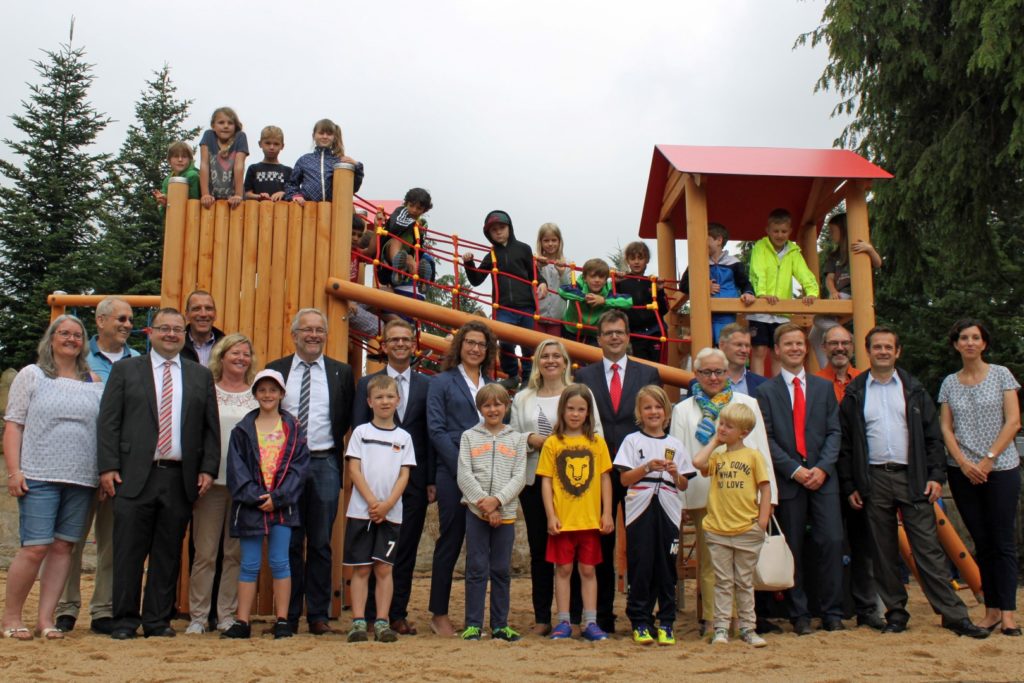 Bamberg, 28.06.2017: On the 28th of June 2017, Bavaria's Minister of Health, Melanie Huml, opened the third Activity Olympics at Luitpold Primary School in Bamberg.
The Activity Olympics, a project to encourage school pupils to adopt a healthy life-style, is sponsored by the Bavarian Ministry for Health and Social Care as part of its "A healthy start. Count me in!" campaign. For the third year in a row, Luitpold Primary School in Bamberg hosted the Activity Olympics, a project running over several weeks for pupils between years 1 and 4. The focus of the previous events was on movement and diet.
On the project day, the children worked together to prepare for a healthy food tasting event. This year, the central focus was on how to make a healthy packed lunch. To help them along, the pupils were given free bayernhafen breakfast boards.
In addition, bayernhafen is sponsoring the further expansion of the Water School. The Upper Franconia Water School is a joint initiative of Luitpold Primary School, the public utilities of Bamberg and Bamberg wastewater treatment plant. Since the summer of 2016, all schools in and around Bamberg have been able to use the stationary Water School to create their own special lessons.
bayernhafen Bamberg donated € 3,000 for the purchase of a new climbing frame to help improve the activity and waiting area of the Water School, offering pupils a fantastic opportunity to enjoy physical exercise.
At the inauguration ceremony of the climbing frame, the symbolic cheque was handed over by the Branch Manager of bayernhafen Bamberg, Michaela Wöhrl.