23 March 2021 | Nuremberg
Camera rolls for high-precision paper logistics
#DiscoverThePort with virtual tour of the port by logistics experts at bayernhafen Nürnberg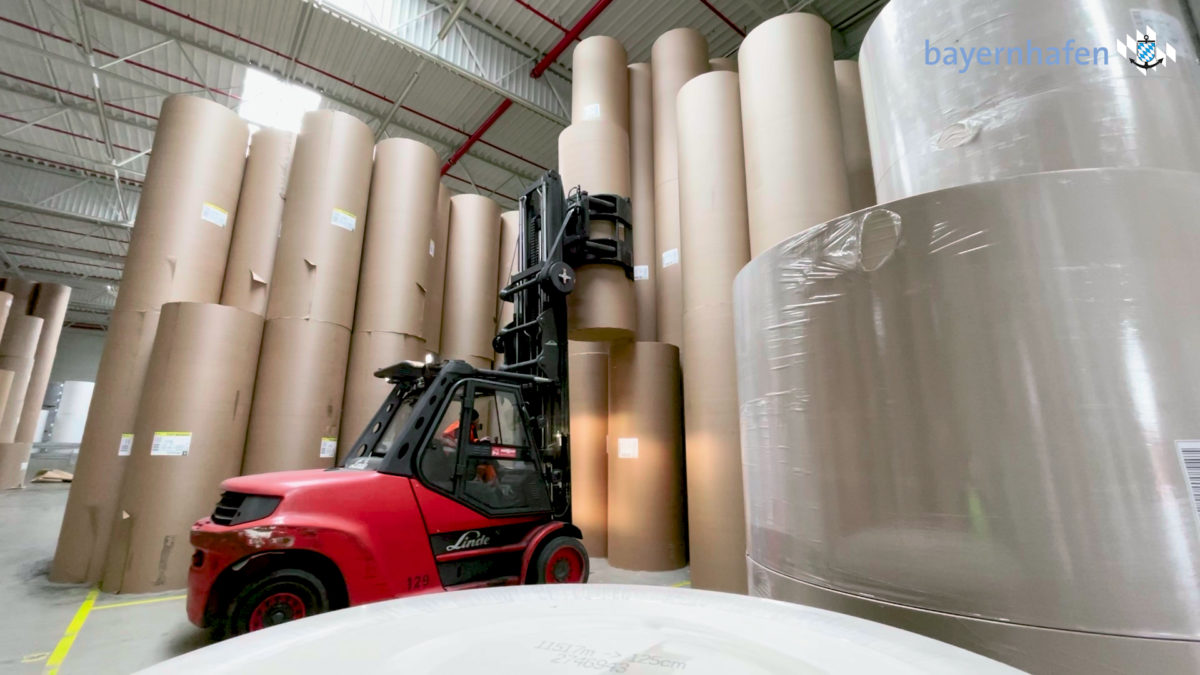 Is paper patient? As far as paper logistics experts, Johann Sperber, are concerned, it isn't. For more than 20 years, Sperber has made the most of the outstanding connections to the various modes of transport at bayernhafen Nuremberg for its paper logistics. At the port, rolls of paper several tonnes in weight are transferred from railway wagons to the warehouse or directly onto lorries for distribution. All of this is done with remarkable precision and at breakneck speed. Christian Fleischmann tells us what goes on behind the scenes. He is in charge of paper logistics at Sperber and, at the end of the day, he also ensures that the waste paper is disposed of and recycled..
The short video is part of our new video series #DiscoverThePort in which we give you a glimpse behind the scenes to reveal the diverse nature of the port.
If you don't want to miss the next video in our digital port tours series, subscribe to our bayernhafen channel on YouTube!