2 June 2020 | Regensburg
Ports open for business – even in difficult times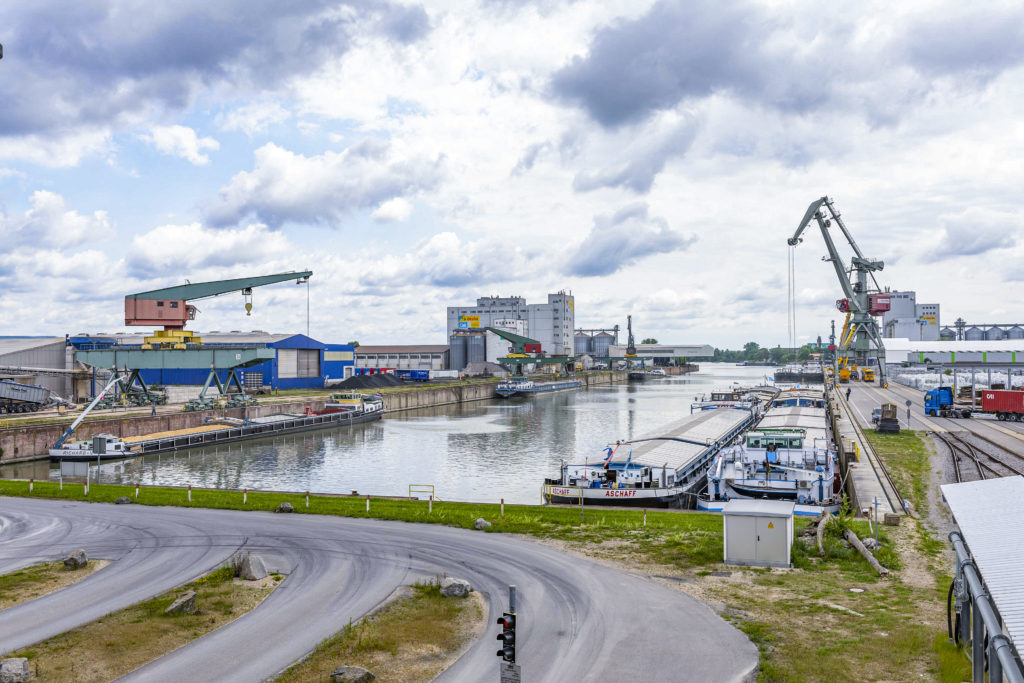 As a cargo and freight hub, bayernhafen Regensburg connects the regional economy of East Bavaria to the rest of the world and ensures that long-distance traffic is shifted from the road networks to the environmentally friendly transport modes of inland waterway and rail. The port is home to 80 companies providing 1,800 jobs and together forming a high-performance logistics network.
The importance of efficient supply chains and a robust infrastructure has also become particularly evident in the light of the ongoing Coronavirus pandemic. Even in such extremely challenging times as these, the port remains open for business – as the photographs below testify.
"The people who keep the 'show on the road' are in particular those employees whose work cannot be done from home," says the Chief Executive Officer of bayernhafen, Joachim Zimmermann. "Whether high up in a crane, behind the wheel of a forklift or reach stacker, at the helm of a barge, in the warehouses, in the recycling centres, or indeed anywhere on site – they all deserve our utmost respect."
Regensburg is one of two ports in Bavaria that form part of the Core Network Ports of European importance defined by the EU and is the market leader in inland waterway cargo handling in the whole of Bavaria.