22 January 2018 | Bamberg
'Franconians HELP Franconia' through bayernhafen Bamberg
'donations not gifts'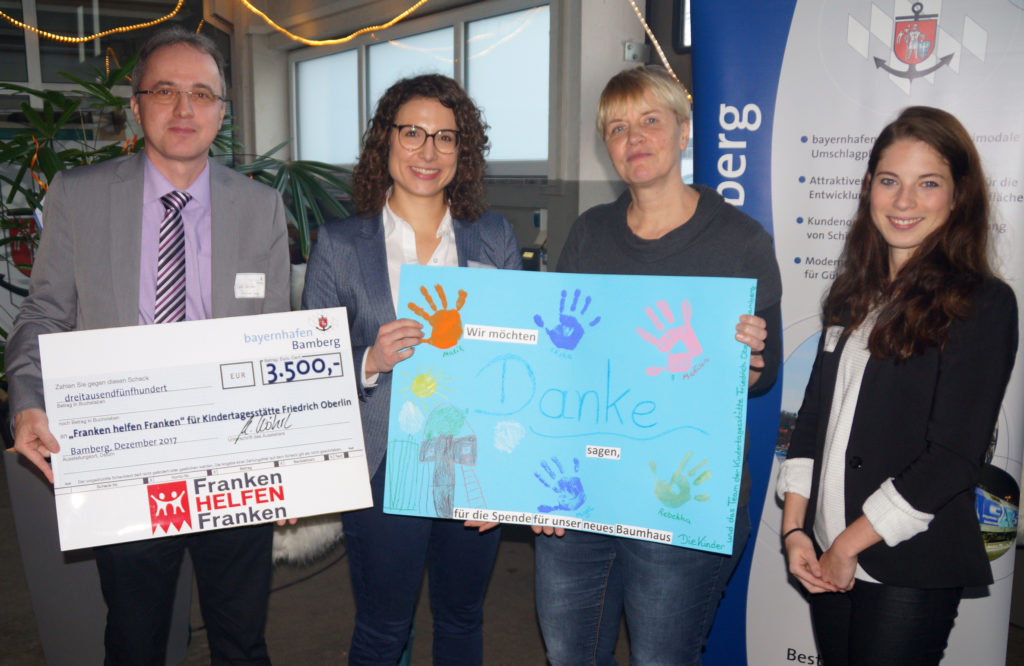 Bamberg, 19.01.2017 – In connection with its annual 'donations not gifts' campaign, the Christmas 2017 season was once again taken as the occasion for bayernhafen to support another worthwhile project in Bamberg.The charitable association of the Upper Franconia Media Group supports a number of charities, initiatives and projects under the motto of 'Franconians HELP Franconia'.The media presence of the group has resulted in a great deal of good being already achieved over recent years.
bayernhafen Bamberg is supporting the acquisition of a playhouse for the children of the Friedrich Oberlin Children's Daycare Centre. The collected donations will enable the purchase of an outdoor wooden stilt house where 80 children aged between two and eight can have tremendous fun climbing and playing hide-and-seek. The total cost for this project amounts to €7000, as the playhouse needs to comply with a range of safety regulations and has to be approved by the inspection and certification specialists, TÜV, before it can be used by the children.
The symbolic donation cheque of €3,500 was handed over at bayernhafen Bamberg at a New Year's social event.