15 June 2020 | Passau
MaierKorduletsch begins operation of wood pellet storage facility
Space for 4,500 tonnes of wood pellets - investment in sustainability and securing energy supplies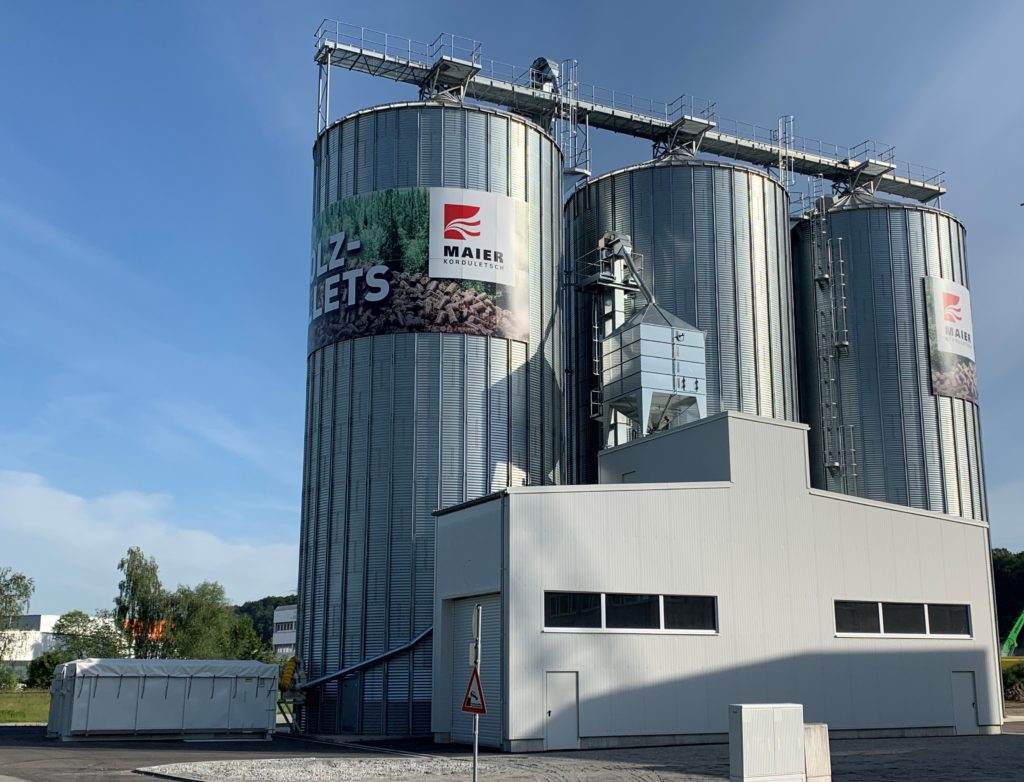 At the end of May, the energy supplier MaierKorduletsch officially commenced operations at its wood pellet silo storage facilities in bayernhafen Passau. The three 30-metre high silo towers provide storage space for 4,500 tonnes of wood pellets. The entire facilities involved an investment volume of around € 1.9 million.
Although many laughed in 2005, today's success clearly proves they were right, says the Managing Director Johann Berger about the development of the pellet business. Not only a large number of households but also large-scale consumers and companies have opted for this renewable energy source.
The silo storage facilities will enable them to manage future fluctuation in demand and production and allow them to expand the renewable energy source business. The pellet storage facilities are enhanced by a loading bay incorporating a weighbridge and state-of-the-art technology. The trimodal connections offered at bayernhafen enable more environmentally friendly transport. Through its new pellet storage facilities, MaierKorduletsch is making a contribution to sustainability and securing reliable energy supplies.