26 November 2018 | Nuremberg
Marzipan meets Lebkuchen – successful logistics regions in dialogue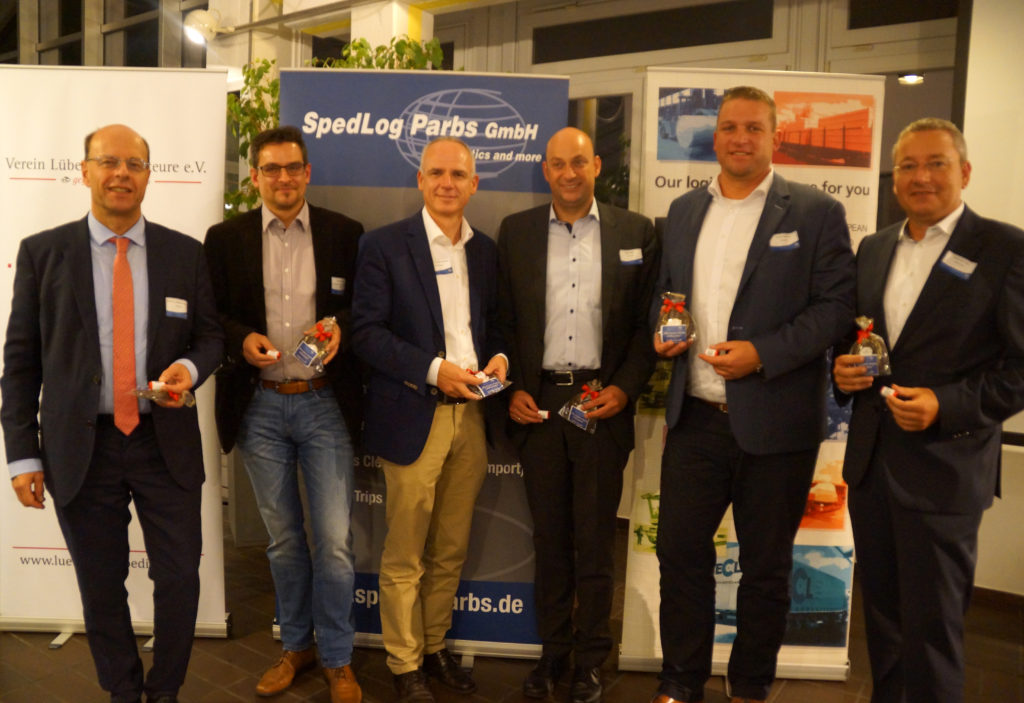 Nuremberg, 07.11.2018 – The port and logistics regions of Lübeck is moving ever closer to Nuremberg thanks to the new 'Bavaria Shuttle' service linking Scandinavia, Russia and the Baltic states with Bavaria, the Western Czech Republic, Austria and Hungary via Lübeck and Nuremberg.
The new link launched by European Cargo Logistics GmbH (ECL), the investment arm of Lübecker Hafen-Gesellschaft mbH (LHG), along with new opportunities and greater potential for the port and logistics regions of Lübeck and Nuremberg were presented at a dialogue event held at bayernhafen Nürnberg. High-calibre business contacts from both regions, VIPs from industry and commerce as well as contact partners from port and logistics companies engaged in lively dialogue.
The core themes covered by the keynote speech given by Professor Rudolf Aunkofer of GfK, the German Consumer Research Society, entitled 'Disruption, platform, network, access – how industry & logistics companies can harness the buzz surrounding the digital economy to tap new markets and generate sustainable revenue growth' included individualisation as a trend among consumers and in production, the success factors for the digital world, the key role played by logistics and, finally, the appeal, opportunities and potential of the Nordic economic area.
Jörg Ullrich, Managing Director of ECL GmbH and Chairman of the Management Board of logRegio e.V. presented the port and logistic region of Lübeck to the guests from Nuremberg.
The dialog was rounded off with a panel discussion, in which the 'right recipe' for the relationship between Nuremberg and Lübeck on the part of the operators and users was clarified. During the following get-together, the guests were able to further refine this recipe in a culinary fashion.