16 January 2019 | Passau
New photos of the crane assembly in Passau
Crane tower and boom mounted on the mobile harbour crane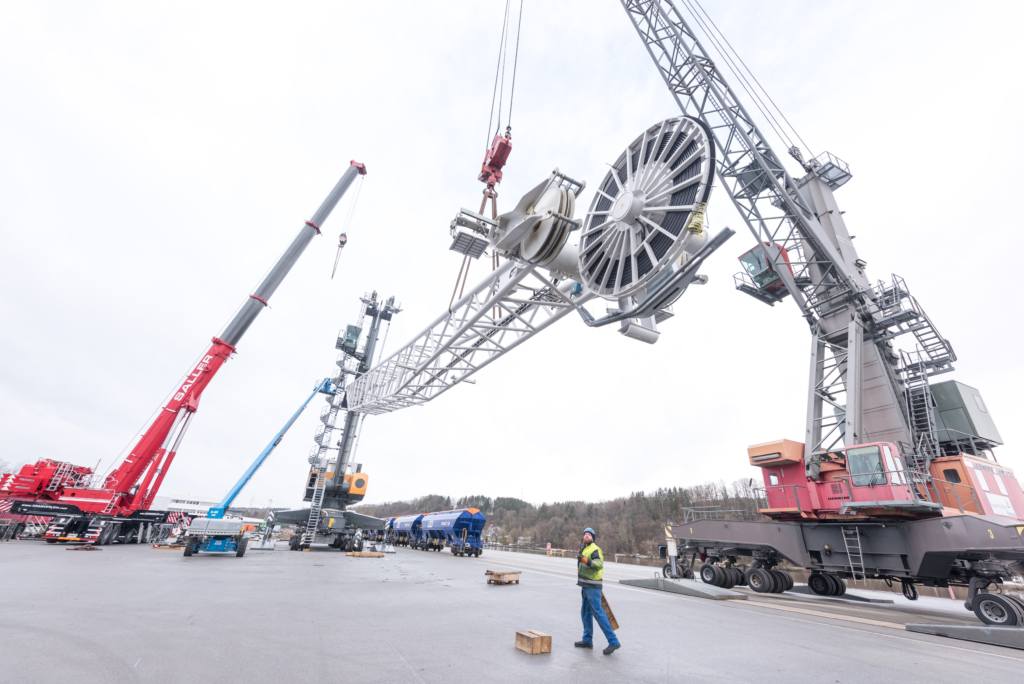 After the 'dream wedding' shortly before Christmas involving the mounting of the machine house with slewing platform onto the crane undercarriage, the next step was to install the new mobile crane in bayernhafen Passau.
Braving temperatures around the freezing point, Liebherr's team of mechanics set to work installing the tower of the LHM420 crane. At around 60 tonnes, the tower alone is in the heavy-weight class. But this was no problem for the 'dream team' made up of the port's own mobile crane and a mobile crane belonging to the heavy-lift specialist, Saller. This was then followed by the installation of the boom. The new Liebherr mobile crane has a jib length of up to 48 metres.
More information on the development of the infrastructure in Passau can be found on page 18 of our customer magazine 'kurs bayernhafen'.