13 April 2017 | Roth
Pleasure boat 'MS Utting' transferred via bayernhafen Roth to Lake Ammersee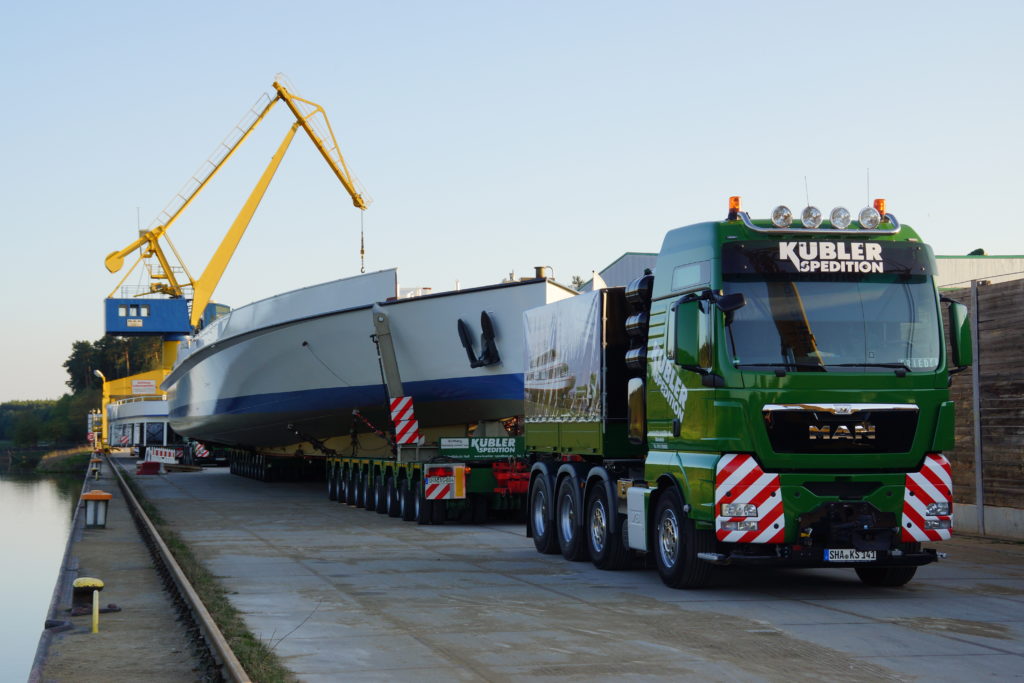 On Friday 7 April 2017, a river barge carrying the 'MS Utting' arrived in bayernhafen Roth. After travelling from a shipyard near Bonn, the pleasure boat was brought to shore in two parts – hull and upper deck – by heavy-lift mobile crane. It was then transported on Monday evening on a low loader via the A9 motorway to Lake Ammersee – due to its sheer size, a challenge for all involved.
The MS Utting is 68 metres in length, almost 10 metres wide, weighs around 400 tonnes and is worth around €5 million.
The ship will be able to carry up to 500 passengers across Lake Ammersee and can also be hired for events.
After travelling across half of Germany, the new pride of the Bavarian lake fleet finally took to the waters of Lake Ammersee on Wednesday morning.
We would be more than happy to provide you with the following images in JPG file format. Please attribute the images to: 'bayernhafen'.