20 September 2018 | Nuremberg
Ports of Luebeck and Nuremberg launch overnight link
'Bavaria Shuttle' connects the Baltic Sea region to Southern Germany, Austria and Eastern Europe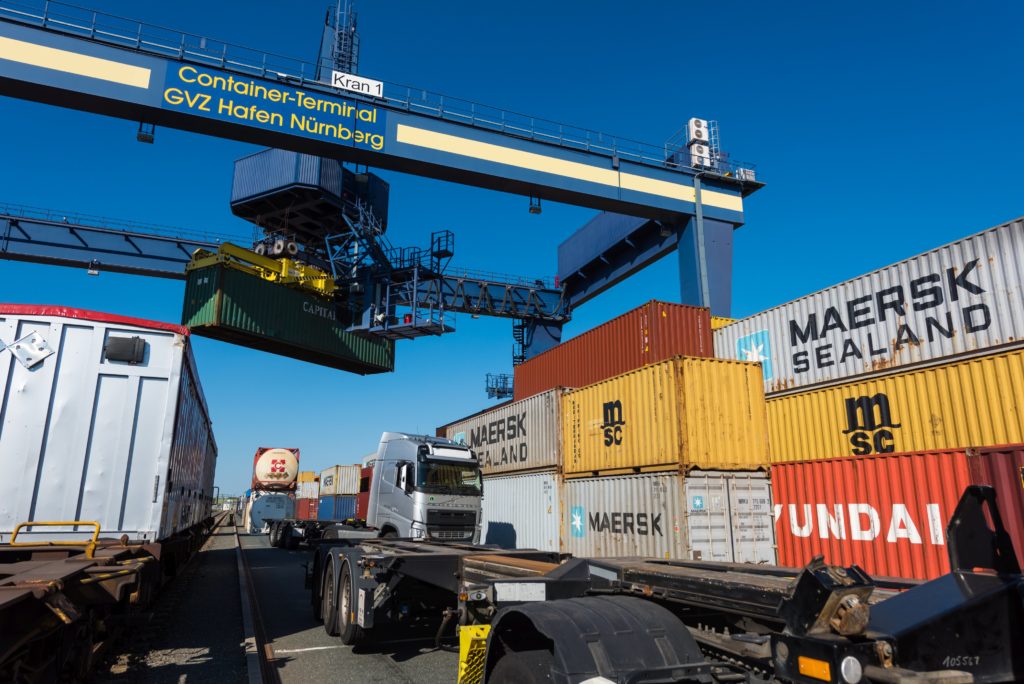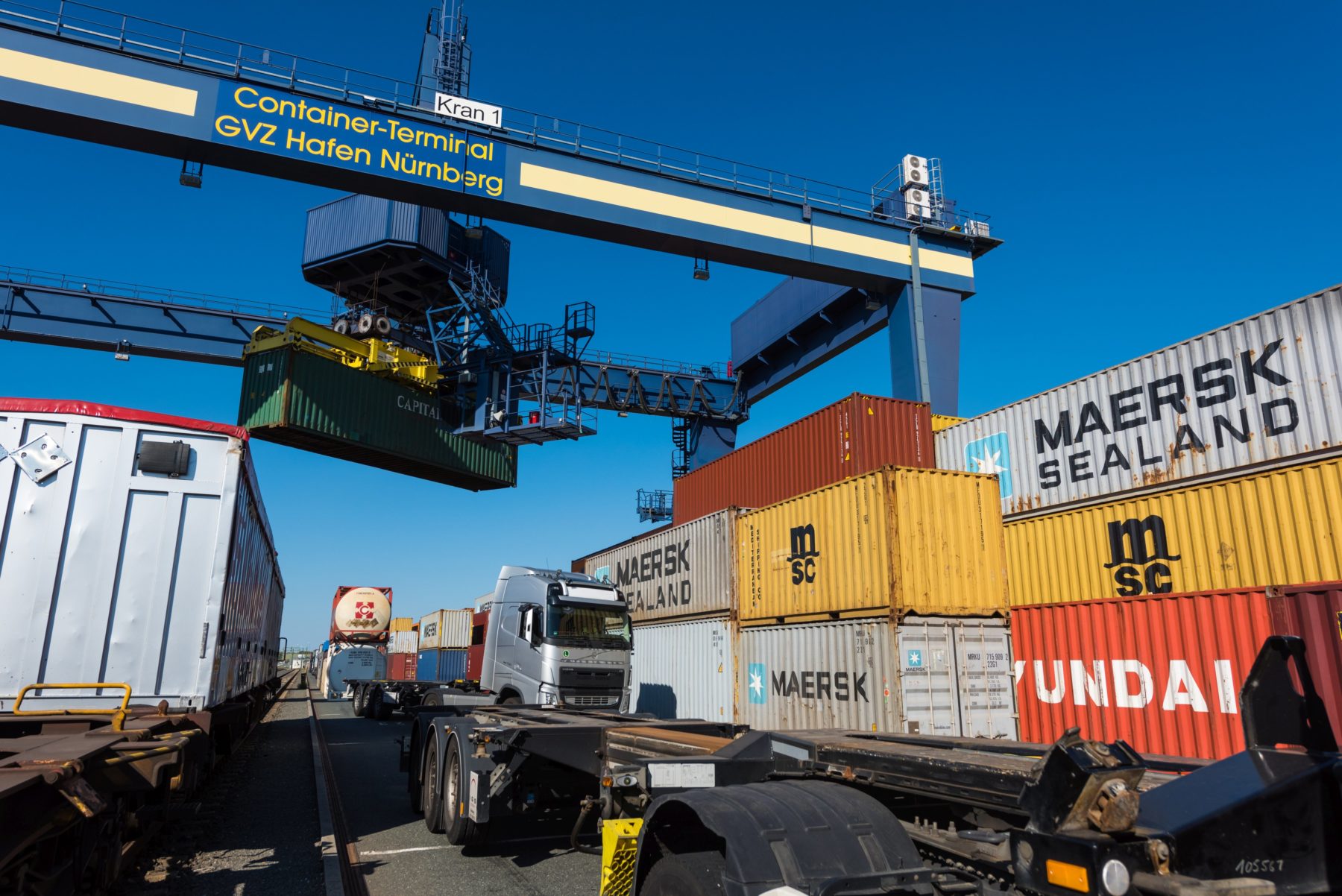 (Luebeck/Nuremberg, 20 September 2018) European Cargo Logistics GmbH (ECL), the investment arm of Luebecker Hafen-Gesellschaft mbH (LHG), has added another destination to its intermodal network. The terminal of TriCon Container-Terminal Nuernberg GmbH in bayernhafen Nuernberg

now connects Scandinavia, Russia and the Baltic States to Bavaria, the western Czech Republic, Austria and Hungary.
The first 'Bavaria Shuttle' left the intermodal terminal in Travemuende (Baltic Rail Gate) for Bavaria at the end of August. The new train service will initially transport trailers and containers between Luebeck and Nuremberg three times a week via Luebeck. "The new connection opens up a large catchment area for intermodal transport solutions to us. The trains run overnight and are optimally synchronized with the scheduled arrival and departure times of the ferry services in Luebeck," explains Tobias Behncke, Head of Intermodal at ECL. By the beginning of October, the frequency of departures, which currently stand at three per week, will be increased to daily departures in both directions. ECL expects to shift around seventeen thousand units from road to rail in the first year, thus making a sizeable contribution to reducing CO2 emissions.
"The 'Bavaria Shuttle' transports cranable trailers and containers and offers all the advantages of our ONE STOP SHOP service," explains ECL Managing Director, Joerg Ullrich, adding: "Freight forwarders get everything they need, when they need it, from a single source – everything from ferry bookings and train bookings through to trucking solutions at the terminals. We have found the perfect partners for this service in TriCon and bayernhafen."
"The intermodal route between Nuremberg and Luebeck is the main transport route in Central Europe,"
says Alexander Ochs, Chief Financial Officer and Head of Intermodal at bayernhafen as well as Managing Director of the operating company of bayernhafen Nuernberg, Hafen Nuernberg-Roth GmbH. "Goods from the entire Baltic Sea region are now shipped on schedule from Luebeck to bayernhafen Nuernberg – and from there to the whole of Bavaria, the Czech Republic, Austria, Slovakia, Hungary and northern Italy. And it works in exactly the same way in the opposite direction. The new scheduled link between the two supra-regional hubs of Lübeck and Nuremberg directly connects the markets and businesses in northern, central, southern and south-eastern Europe. The 'Bavaria Shuttle' is a major pillar of the logistics sector in Europe."
European Cargo Logistics GmbH
European Cargo Logistics GmbH is the market leader in paper and forest products logistics and has served its customers from its corporate headquarters in Lübeck for over forty years. Together with its branch in Rostock and an office in St. Petersburg, it delivers a wide range of road and rail transport, intermodal transport and forwarding services throughout Europe for all industrial sectors. ECL is a wholly owned subsidiary of Lübecker Hafen-Gesellschaft mbH. Read more: www.ecl-online.de.
bayernhafen comprises six locations: Aschaffenburg, Bamberg, Nuremberg, Roth, Regensburg and Passau. What makes its locations so outstanding is the combination of direct proximity to economically important geographical hubs and efficient linking of the transport routes of inland waterway, rail and road. bayernhafen is an active facilitator in the development of logistics solutions and networks. bayernhafen acts as a 'site architect' that develops strategies spanning different companies and locations, invests in high-performance infrastructure, and cooperates closely with the companies settled in the ports to tap new potential for value creation. Its objective is to further strengthen the position of the ports as logistics hubs and as major platforms for the global exchange of goods. Strategic land management ensures a mix of industries from the transport, warehousing, logistics, service provision and production sectors. The operator of the locations of Aschaffenburg, Bamberg, Regensburg and Passau is Bayernhafen GmbH & Co. KG. The Chief Executive Officer is Joachim Zimmermann. The Nuremberg and Roth locations are operated by Hafen Nuernberg-Roth GmbH, with an 80% share held by Bayernhafen GmbH & Co. KG, a 19% share held by the City of Nuremberg and a 1% share held by the City of Roth.