18 June 2019 | Regensburg
Puccini's Tosca on 13 July 2019 in bayernhafen Regensburg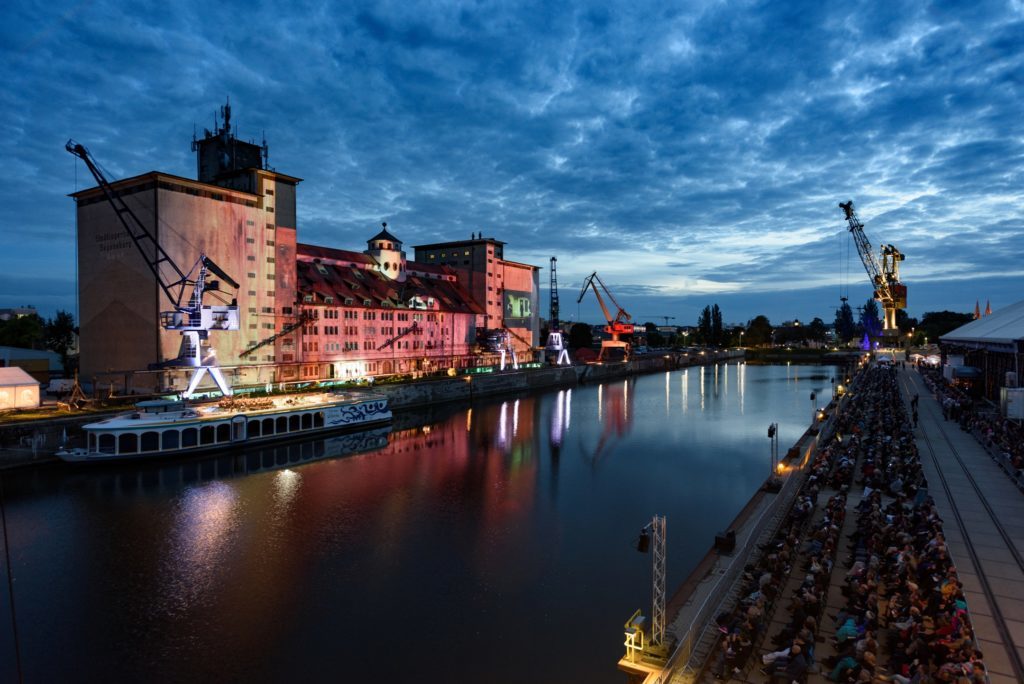 On Saturday, July 13 2019, following on from the resounding summer 2017 success of Richard Wagner's opera, 'The Flying Dutchman', bayernhafen Regensburg's West Port will once again play host to a captivating open air performance. This time it is the turn of Puccini's semi-staged concert performance in three acts, 'Tosca', one of the most popular operas worldwide since its premiere in 1900.
Rome's unscrupulous Chief of Police, Scarpia, has the entire city under his tyrannical thumb. For quite some time, he has had his eye on the singer, Floria Tosca. When Tosca's lover, Cavaradossi, provides a hiding place for an opponent, Scarpia siezes his chance. In order to make Tosca yield to his desires, he has Cavaradossi arrested and tortured. But just as he thinks he has conquered his "prey", something happens that he would never have expected: Tosca resists.
Visitors to the dock in the West Port will once again be able to bask in the extraordinary open-air flair of bayernhafen Regensburg. Just like with the performance of 'The Flying Dutchman', the stage will be situated on the historical Municipal Warehouse side while the audience will be seated opposite on the North Quay.
More information and advance ticket sales under: https://www.theater-regensburg.de/spielplan/details/tosca-im-hafen/