21 December 2020 | bayernhafen
Short films: a visual journey of discovery
#DiscoverThePort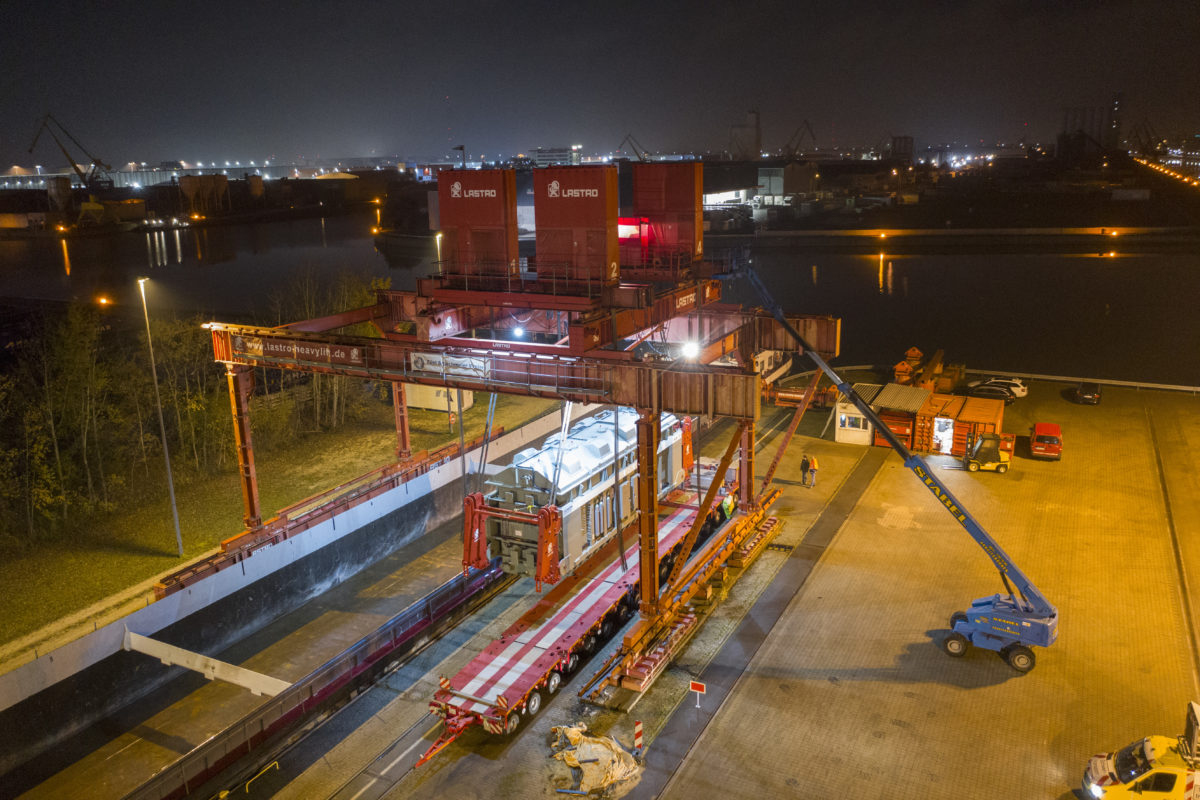 Roll camera for the virtual tour of the port!
Hovering 25 meters above the quay in the west port of bayernhafen Regensburg is the operator cab of crane number 20, the workplace of Christian Stein from the bayernhafen team. In November, we accompanied Christian with the camera and made a short film in which he tells us what goods are handled by the port crane and how he came to be a crane driver.
Filmed by the heavy-lift specialists, Züst & Bachmeier Project, this time-lapse video shows the loading of a 416-tonne transformer onto a barge at bayernhafen Nürnberg. The transformer, manufactured by 'Siemens Energy' at its production plant in Nuremberg, is destined for a windpower project in the North Sea.
The two videos are part of our new #DiscoverThePort series of short films, which show the highly diverse activities that go on behind the scenes at our ports.
Make sure you don't miss any of our digital tours of our ports in the future by subscribing to bayernhafen's YouTube channel!