25 January 2018 | Aschaffenburg
Strong boost for rail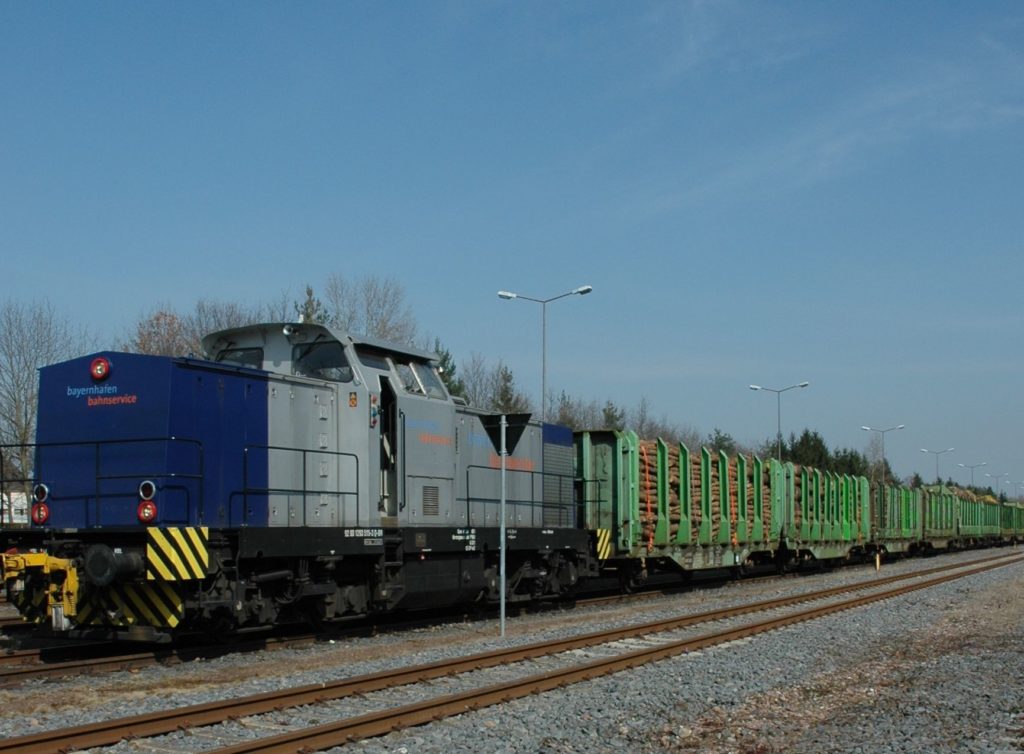 This week, Bavaria's Transport Minister, Joachim Herrmann, presented the 'Bavarian Electric Mobility Strategy Rail for the Reduction of Diesel-powered Transport on the Bavarian Railway Network'. The strategy entails plans to enable an increase in the level of electric mobility on the railways, in particular through greater electrification of railway lines. One of the routes selected for this purpose is the 43 km long section between Aschaffenburg and Miltenberg, including the railway track in the port of bayernhafen Aschaffenburg.
"The Bavarian Electric Mobility Strategy Rail supports our objective of further strengthening rail across all our business locations by linking the various modes of Transport", says Joachim Zimmermann, Chief Executive Officer of bayernhafen Gruppe. "bayernhafen Aschaffenburg will improve the infrastructural conditions and, in so doing, considerably simplify shunting processes."
bayernhafen Gruppe had already initiated its own investments in 2017 to modernise the port marshalling yard and the track network at bayernhafen Aschaffenburg. The modernisation involves the creation of block train-length rail facilities, thereby significantly improving shunting processes. This will boost traffic-handling efficiency in bayernhafen Aschaffenburg, improve safety and reduce emissions.