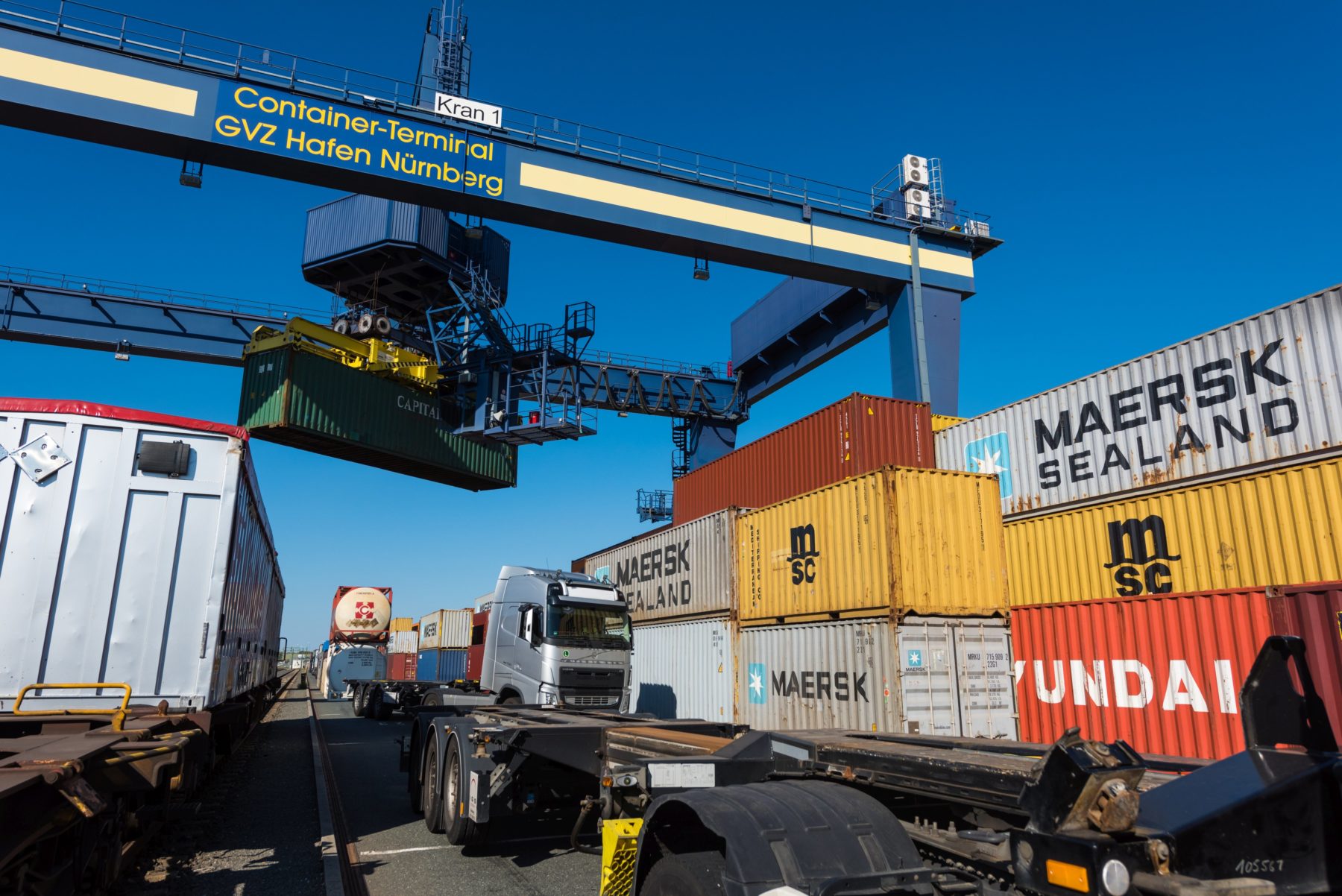 Logistik-Drehscheibe und Wirtschaftsmotor
bayernhafen

Nürnberg

Der bayernhafen Nürnberg zählt zu Europas wichtigsten Güterverkehrs- und Logistikzentren. Er verknüpft effizient Binnenschiff, Bahn und Lkw. Der Branchenmix im bayernhafen Nürnberg umfasst Unternehmen aus Transport und Logistik, Umschlag, Recycling, Industrie, Handel, Lagerung und verkehrsrelevanten Servicedienstleistern. Unternehmen aus der Metropolregion Nürnberg und darüber hinaus nutzen den Hafen als Güter-Drehscheibe für Import und Export.

Der Kombinierte Verkehr spielt eine große Rolle: So fungiert das KV-Terminal im bayernhafen Nürnberg als Container-Drehkreuz für die Metropolregion Nürnberg. Die Schwergut-Kompetenz im bayernhafen Nürnberg ist zudem ein wichtiger Standortfaktor beispielsweise für das Siemens Transformatorenwerk Nürnberg. Hunderte Tonnen schwere Trafos starten von hier per Binnenschiff zu Kunden in alle Welt.
Mehr als
300
Hektar Hafenfläche
Mehr als
200
Unternehmen im Hafen
Umschlag per Schiff & Bahn
4041000
Tonnen
Pro Jahr
236300
eingesparte LKW-Fahrten
Our high-performance infrastructure enables us to provide non-discriminatory and cost-effective access to the three equal modes of transport rail, road and inland waterway.
Should you experience any disruption or impediments when using our infrastructure, we can be reached around the clock via our location-wide hotline.
Central Disruption Management Infrastructure:
Accident Reporting Line (24 hr)
Phone +49 911 632 31812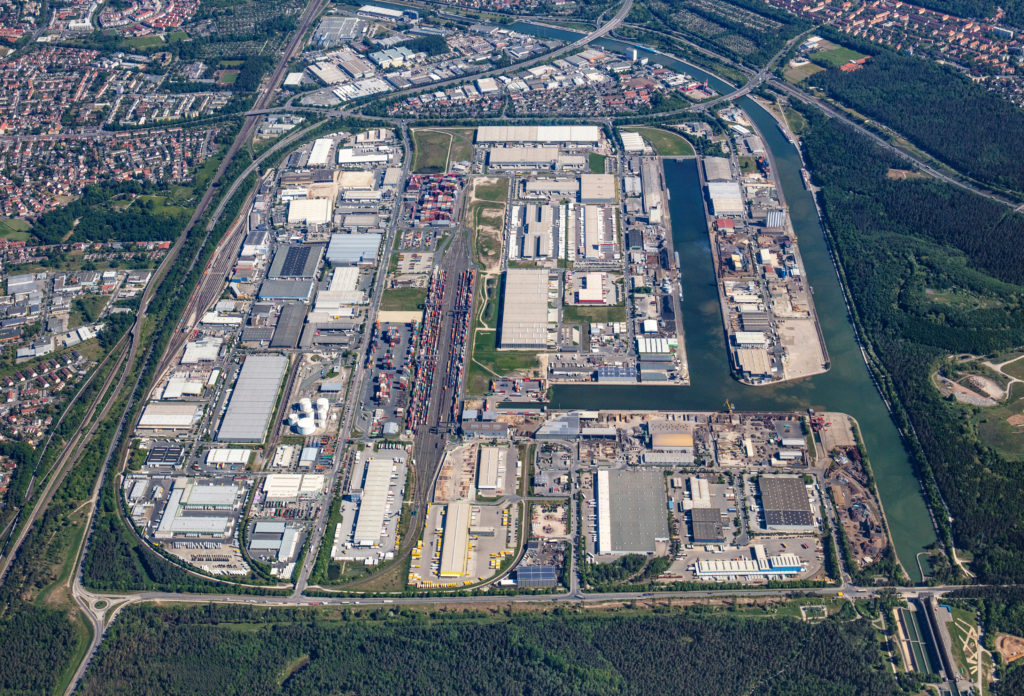 Zahlen und Fakten
Wie hat sich der bayernhafen Nürnberg im letzten Jahr entwickelt? Welche Güter wurden speziell umgeschlagen?
Dieses und alles Wissenswerte rund um Zahlen und Fakten erfahren Sie nachfolgend.
Verkehrsverlagerung 2021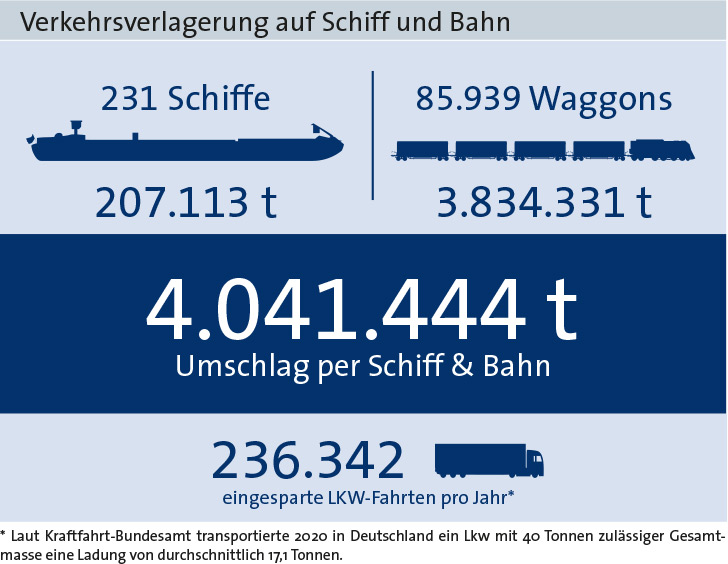 Schiff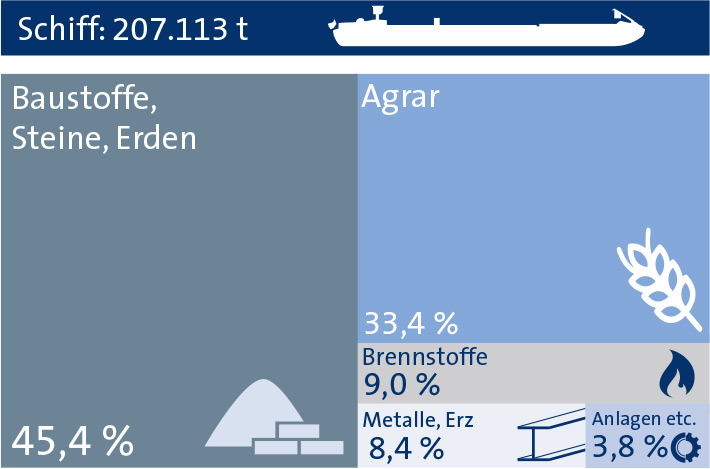 Bahn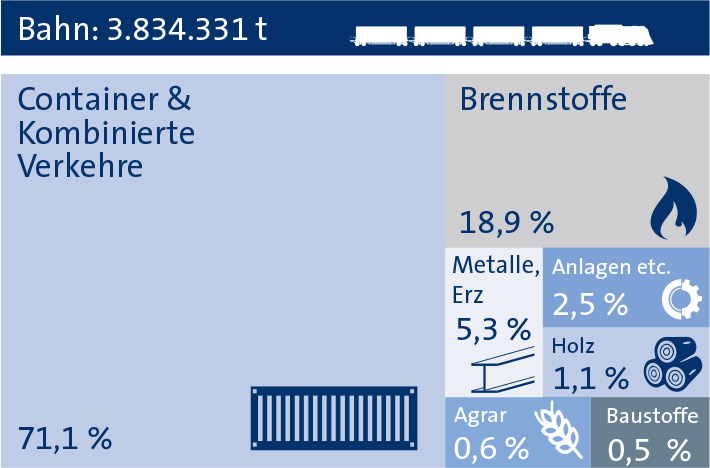 Intermodaler Umschlag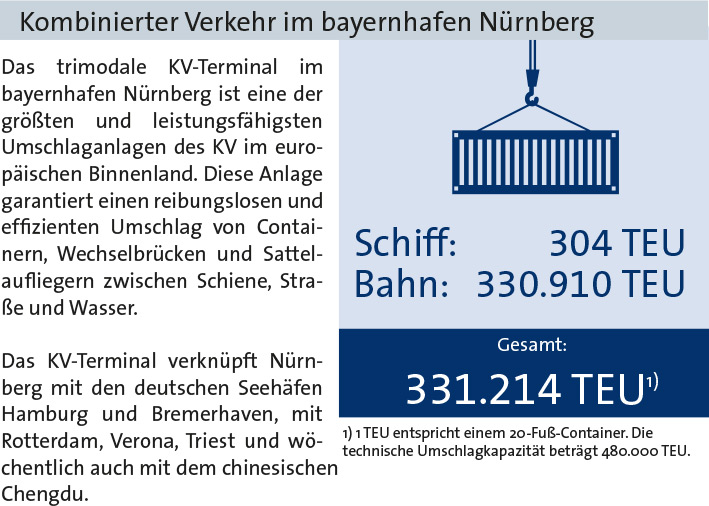 Contact persons